Cuba's Buena Vista Social Club was a Big Hit at the White House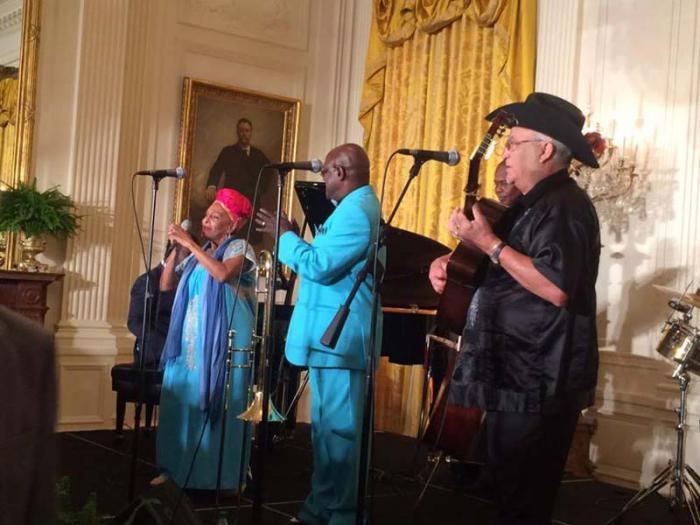 HAVANA TIMES – The Buena Vista Social Club Orchestra filled the White House on Thursday with Cuban rhythms. The famous group was the guest star of a Hispanic gala attended by President Barack Obama, reported dpa news.
Buena Vista, which is on a farewell world tour, acted as a goodwill ambassador of Cuban music, three months after Washington and Havana officially resumed bilateral relations.
The gala was also attended by the Ambassador of Cuba to the United States, José Cabanas.
It was the first time in 50 years that a band based in Cuba performed at the White House. The event marked the 25th anniversary of the White House Initiative on Educational Excellence for Hispanics.
The group, led by Omara Portuondo and Eliades Ochoa, sang popular songs including Chan Chan, Cuarto de Tula and Candela with a small band of musicians, given the lack of space inside the White House to welcome the whole orchestra.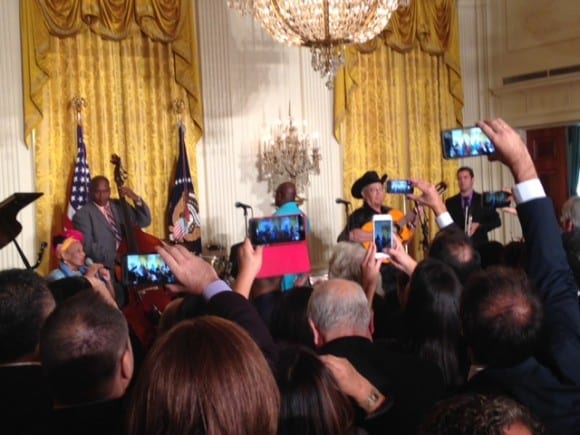 After the performance, Obama confessed to being a fan for years of the legendary Cuban group.
"Welcome to the White House," Obama said in Spanish, explaining that when in 1998 the documentary "Buena Vista Social Club" came out on CD he purchased it.
"For those who are too young to remember …. It's that round thing that you had to enter" joked the president before a roomful of Hispanic youth.
"I remember vinyl records," said Vice President Joe Biden, prompting laughter from the audience at the gala.
The president said he was "excited" to have the Buena Vista Social Club at the White House, coinciding with the celebration of Hispanic Heritage Month in the United States.
"For two decades, this group has been a symbol of the strong ties between the Cuban and American people, friendships, culture and, of course, music," said Obama, who said he hoped to look as good as these musicians as he ages.