Cuba's Communist Party Celebrates Another Year of Revolution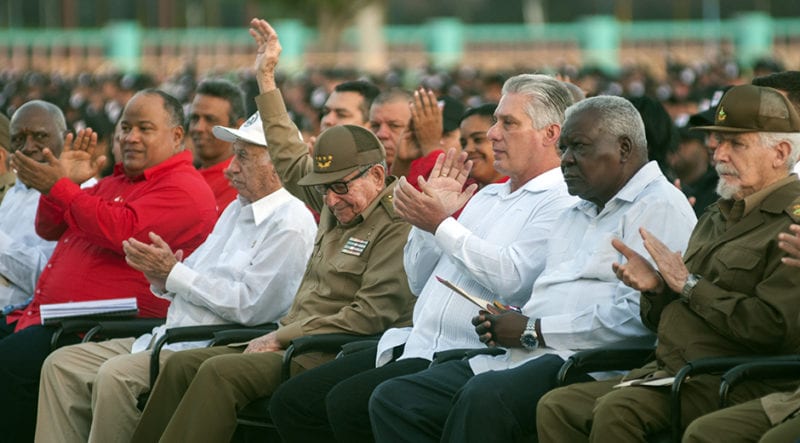 HAVANA TIMES – Leaders of the Cuban Communist Party joined their Secretary General Raul Castro at the celebration for the 66th anniversary of the military action led by Fidel Castro, considered the spark that led to the January 1, 1959 victory of the dictator Batista.
Also present for the commemoration on Friday morning in the eastern city of Bayamo was President Miguel Diaz Canel and other government officials.
Local Communist leader Federico Hernandez told the gathering: "Today we show that Cuba continues to build socialism. We are more united and determined than ever and do not fear imperialist threats, nor the hardening of the blociade or the applying of the Helms Burton," Law.
In describing the many accomplishments in his territory, Hernandez said Granma province residents wholeheartedly defend the government's economic policy. "It will be sustainable if we continue to concentrate on agriculture, which is reactivating and advancing, even if its still not enough."
Among the good news in farming Hernandez noted a record honey, rice and pork production, and favorable results with beans, coffee, corn and fruit trees.
He further added: "What we've already accomplished is still far from our potential, as we strive to work harder and produce more, export more and develop."