Cuba's Van Van Salsa Tonight in Miami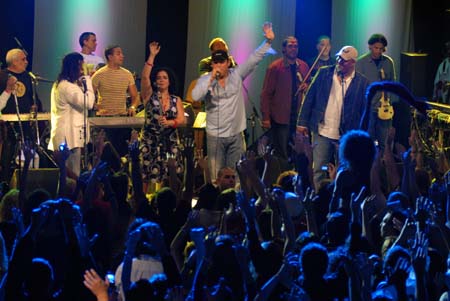 HAVANA TIMES, Jan. 31 — Cuba's most famous salsa band Los Van Van perform in concert tonight at the James L. Knight Center in Miami.
In statements to a local Miami radio station the band's director Juan Formell said the group is willing to share the stage with Cuban musicians living off the island, reported IPS.
Los Van Van are carrying out three prelude concerts (tonight is the second) before embarking on a 70-concert tour in numerous cities of the United States starting in April.
Read more about the resumption of Cuban musicians being allowed by Washington to perform in the United States.