Daniel Ortega Vetoes Student March in Managua, Nicaragua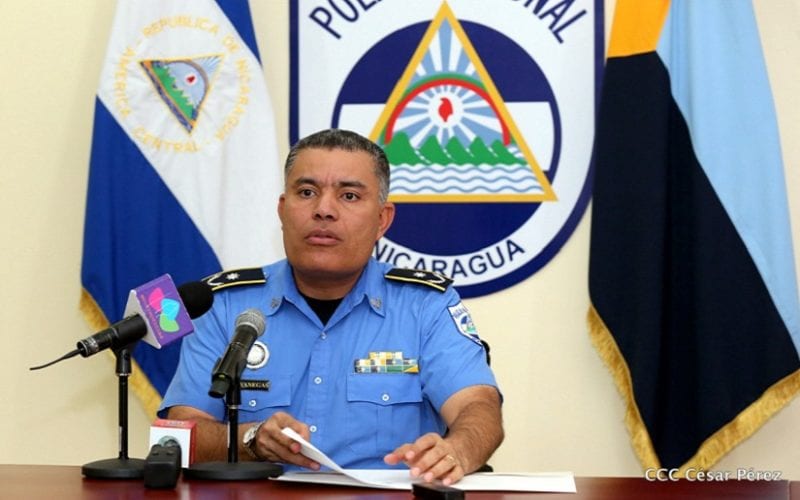 HAVANA TIMES – Worried that the outside world would once again witness the repudiation of his government and hoping to control internally through fear, Commander Daniel Ortega has once again ordered his Police to prohibit any type of public protest in Nicaragua.
A group of students had requested a permit to march in Managua on Thursday July 25th, which was routinely denied on Wednesday, as every attempt to demonstrate has been outlawed since September of last year.
General Jaime Vanegas read the Police notice forbidding the march and threatening anybody who dares to disobey. He went as far as to accuse the students who requested the permit to be delinquents with criminal records for drug trafficking and illegal arms possession.
The language, which comes direct from the office of government spokesperson, First Lady / VP Rosario Murillo, has been used since April 2018 when Ortega and Murillo justified the massacre of university students saying they were "delinquents" not students.
In denying the latest request to hold a public march, the Police said it would violate the right of other Nicaraguans to mobilize. They did not mention why they allowed the pro-government rally on July 19th, and all other public activities of the Ortega/Murillo regime.
National and international Human Rights organizations have documented at least 325 persons killed in the repression against the civic rebellion, over 2,000 wounded, nearly a thousand arrested, 109 still in prison, and over 70,000 persons have fled into exile in Costa Rica and other countries.