Dona Flor, the Folk Dancer Arrested for Carrying a Nicaraguan Flag
The National Police held Flor Ramirez for three hours. She's the woman known for dancing in the traditional "huipil" dress during last year's protests.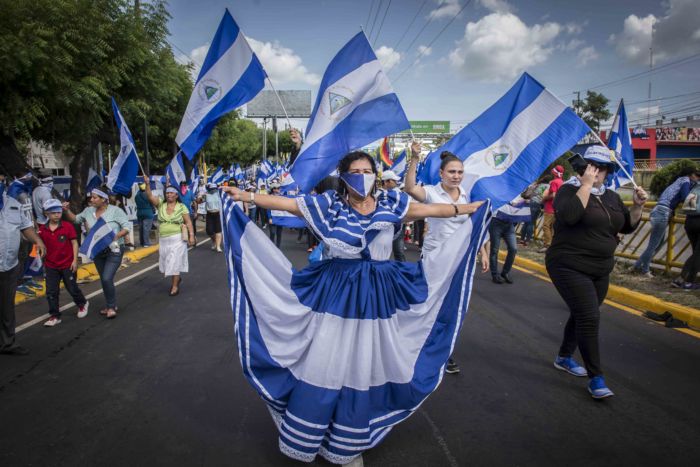 By Cinthya Torrez Garcia (La Prensa)
HAVANA TIMES – Although Flor Ramirez usually kept her face covered with a blue and white kerchief while dancing to the marimba music during the civic protests, the disguise hasn't entirely worked.
She had hoped that the kerchief would provide protection and avoid reprisals; however, her face is known to the police force, which has hounded her on a constant basis. She has been detained four times, the latest incident on Friday, August 30, when she was taken to the District Four police station and held there for some three hours.
Ramirez was at a bus stop in the Larreynaga section of Managua, waiting for transportation, when she saw two female officers get out of an unmarked white Hilux pick-up truck. They ordered her to accompany them to the vehicle because they had some questions to ask her.
She was surprised, and she didn't understand why they were arresting her, nor why they wanted to interrogate her since she hadn't committed any crime. As a result, she refused to accompany the police officers to the truck.
"I have no reason to get in there [the pickup], and you don't have a warrant for my arrest. If you show me a warrant, I'll get in…" she told them. She made three attempts to move forward past them and get on one of the bus routes, but the police prevented her from doing so. They even told her that they would take her to her destination, a proposal that she refused.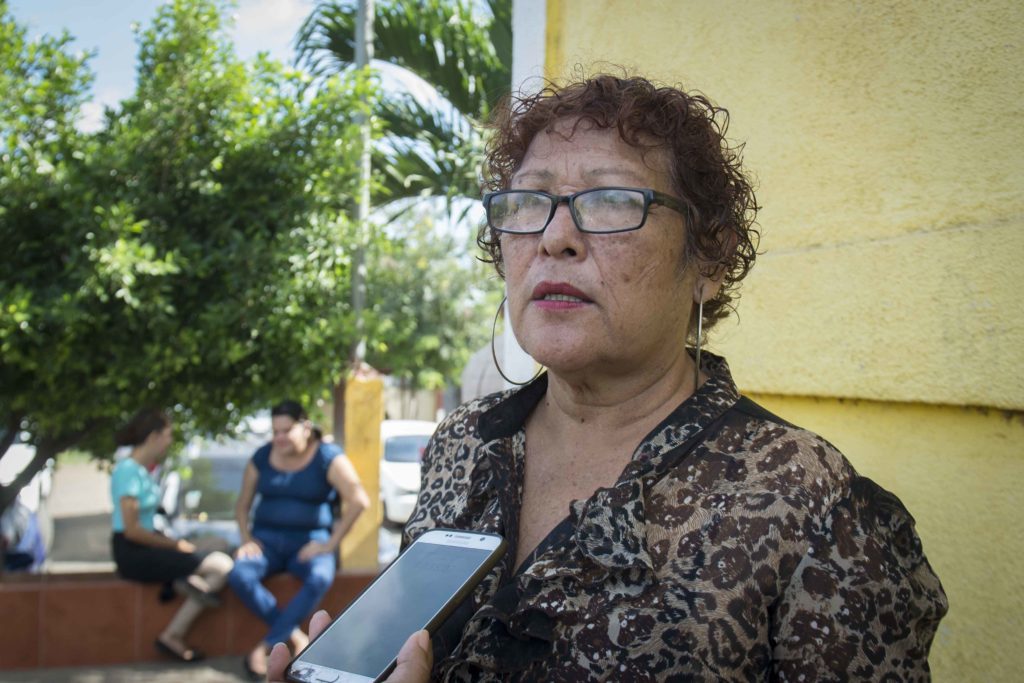 One of the officers then looked through her bag, despite her stating that this was an abuse. She found a Nicaraguan flag, and that was the "crime" that caused them to call for a police patrol car with six armed officers. They held her arms behind her to put handcuffs on, and they struck her around the ribcage, and another blow to the leg, since she continued resisting.
She was then taken to the District four police station and escorted to an office for investigation. There, an official asked her where she was going when they captured her, what she was doing at the bus stop, and who she was waiting for.
Flor told the officers that carrying her flag wasn't a crime. They then responded that she had no right to carry it. Finally, they let her go, returned her things, including her telephone that they had checked through, but they didn't return her flag.
Ramirez complains that she's been the victim of constant police harassment and that there are always police stationed around her house.