Doubleheaders for World Cup Rainouts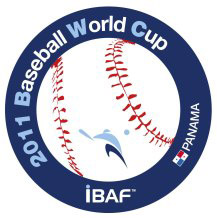 HAVANA TIMES, Oct. 13 — The new schedule for the second round of the World Cup include doubleheaders on Thursday and Friday to make up for Wednesday's rainouts, announced the International Baseball Federation (IBAF).
To make possible the play of doubleheaders, the IBAF decided to shorten all remaining second round games to seven innings instead of nine.
Cuba's game against Panama was among the rainouts on Wednesday.
The following is the newly revised World Cup schedule.
Thursday, October 13
Aguadulce
11h00 Canada – Venezuela (7)
15h30 Canada – Korea (7)
19h30 Panama – Korea (7)
Santiago
12h00 USA – Australia (7)
15h30 Netherlands – Australia (completion of Wednesday's game)
19h30 Cuba – Netherlands (7)
Friday, October 14
Aguadulce
11h00 Korea – USA (7)
15h30 Venezuela – USA (7)
19h30 Venezuela – Netherlands (7)
Panama City
11h00 Panama – Australia (7)
15h30 Canada – Cuba (7)
19h30 Cuba – Panama (7)
Standings Second Round
1) Cuba 4-0
2) Netherlands 3-1
3) Panama 2-2
4) Australia 2-2
5) Canada 2-2
6) USA 1-3
7) Venezuela 1-3
8) Korea 1-3