Ecuador Announces Expulsion of Cubans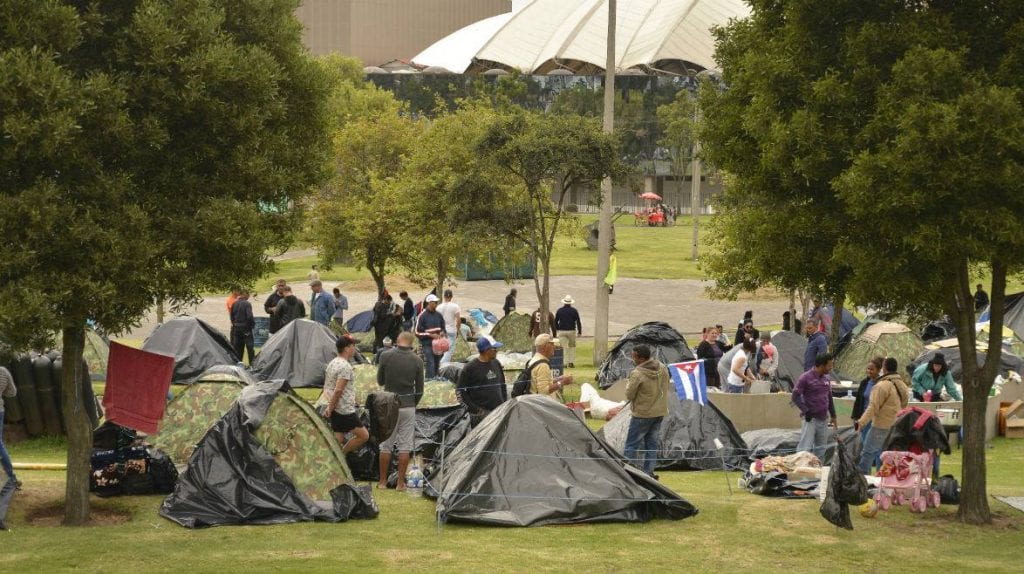 HAVANA TIMES – At least a hundred Cuban migrants en route to the United States who are illegally in the Ecuadorian city of Quito will be deported to their country immediately, announced Ecuador's Interior Minister Jose Serrano.
Serrano said the decision was issued "because they are in the Ecuadorian territory without proper permits," noted dpa news.
The official said the migrants were evicted and arrested from the "El Arbolito" Park in the north of the city, where more than 600 Cubans made their temporary shelter.
"We cannot allow any person to violate the property of the city, the security of its inhabitants and against individual health," he said.
Serrano said that the Cubans were living in tents with mattresses, including children and elderly, in precarious conditions, and said that the Ecuadorian authorities were careful in protecting the health of the foreigners.
The Migration and Refugee non-governmental organization said that more than a hundred people are arrested and processed for deportation. The Interior Ministry did not provide an exact number of Cubans to be expelled.
The authorities claim the Cubans arrived illegally and initially settled outside of the Mexican embassy, where they requested safe passage to reach the US border.
Given the refusal of Mexico they relocated at "La Carolina" Park, from where they asked the United Nations to give them a humanitarian passport.
Later they ended up settling in "El Arbolito" Park, from which they were evicted early Wednesday. Those who were not carrying their papers in order were taken in four buses to judicial holding centers to proceed with deportation.
Ecuadorian Foreign Minister Guillaume Long said that Cubans are asking for aircraft to reach the United States, which is "a very difficult demand to meet," he said.
Efrain Sanchez, spokesperson for the Cubans, said the eviction "violates their rights as human beings."
The presence of Cubans in Ecuador increased during the government of President Rafael Correa, who in 2007 eliminated the visa requirement for many countries, including Cuba.
Thousands of Cubans saw the opportunity to migrate to Ecuador and then travel north to Central America, Mexico and the US border, where they are welcomed by a special law (the Cuban Adjustment Act).
This route caused a large-scale humanitarian problem near the end of 2015 at the Central American borders, where thousands of Cubans were stranded thanks to Nicaragua's Daniel Ortega sending out his army to block their passage.
To curb the transit through its territory, Ecuador instituted a visa requirement for Cubans in November of 2015, which decreased the number of migrants. However, many still enter the country illegally by land.
These newer migrants were joined by a large group of compatriots already living in Ecuador, but who face difficulties in their economic reality and want to leave the country.