Ecuador to Reintroduce Subsidies from Tuesday to Quell Unrest
By Chiara Palazzo, dpa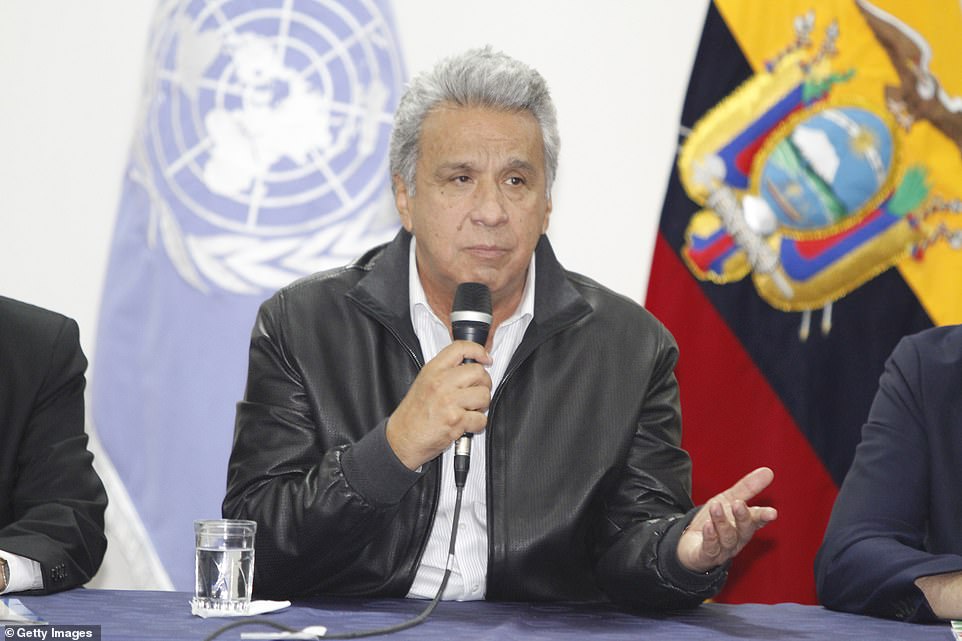 HAVANA TIMES – Ecuador will reinstate fuel subsidies in an attempt to quell violent protests, President Lenin Moreno announced in a televised address on Monday.
In a new executive order, shared by daily El Universo, Moreno said his decree axing fuel subsidies would be dropped and that prices at service stations would roll back to as before, starting at midnight (0500 GMT Tuesday).
The document specifies that the "temporary measure" will be in place until a new fuel subsidies policy is drawn up that ensures wealthy people or fuel smugglers are not benefiting from the change.
The decision to drop the 40-year-old fuel subsidies triggered a wave of unrest and forced Moreno to temporarily move the government out of the capital Quito.
The government had hoped to save more than a billion dollars annually in a move that was part of a 4.2-billion-dollar deal with the International Monetary Fund (IMF) which also includes tax and labour reforms.
The resulting jump in the price of fuel – by over 100 per cent – led to the protests by indigenous peoples and unions.
Following talks aimed at ending the nationwide protests, the Ecuadorian government and indigenous leaders late on Sunday agreed to set up a joint commission which will be tasked with hammering out a new decree, overseen by Ecuador's UN representatives and the Ecuadorian Bishops' Conference.
The agreement ended 11 days of protests, which frequently descended into violent clashes with security forces.
The government lifted a national state of emergency and curfews in Quito on Monday which had been put in place in response to the unrest.
Around 20,000 indigenous people who had travelled to the capital to take part in the protests were returning to their home regions.
Schools were set to open their doors again across the country on Tuesday after closures lasting over two weeks.
Eight people were killed in the protests, according to the ombudsman's office. Another 1,340 were injured and 1,192 people were detained.
Among those arrested were several politicians from the opposition Revolucion Ciudadana party, led by former president Rafael Correa.
The government has accused Correa of seeking to foment violent unrest in the country.