Ecuador VP Gets 6-Years for Corruption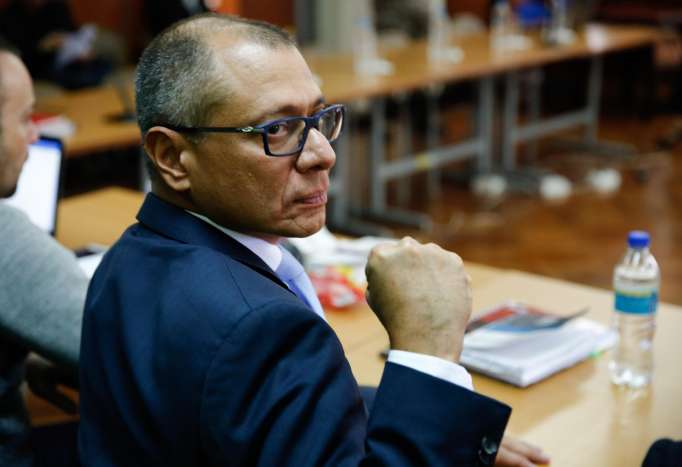 HAVANA TIMES – Ecuador's Vice President Jorge Glas was sentenced Wednesday to six years in prison for receiving huge bribes from the Brazilian construction company Odebrecht, reported dpa news.
The ruling is unique in Ecuadorian history, condemning a vice president in office for the first time in a corruption case.
The court also sentenced eight other defendants to various sentences, including Glas's uncle, Ricardo Rivera. The condemned will also have to pay a total of $33.5 million dollars in reparations to the State.
The Court requested a reduced sentence for three of the defendants, while four involved were not tried for their status as fugitives, including the former State Comptroller, Carlos Polit, who is in Miami.
"This is a moment that reinforces and strengthens the work of the Attorney General for the benefit of citizens," said prosecutor Carlos Baca at the end of the hearing. He also warned that he will open "new investigations" linked to the case.
Glas's defense attorney, meanwhile, called the sentence "iniquitous and barbaric" and announced that he will appeal. In addition, he affirmed that he will request the conditional suspension of the execution of the sentence and said that the convicted vice president will not resign.
The investigations against Glas as the perpetrator of the crime of illicit association were opened after the testimony of the former Odebrecht director in Ecuador, Jose Conceição Santos, who said that the vice president "asked for money" for each contract with the Brazilian construction company.
Through his uncle, Ricardo Rivera, Glas received 14.1 million dollars in bribes, according to Santos.
Rafael Correa is outraged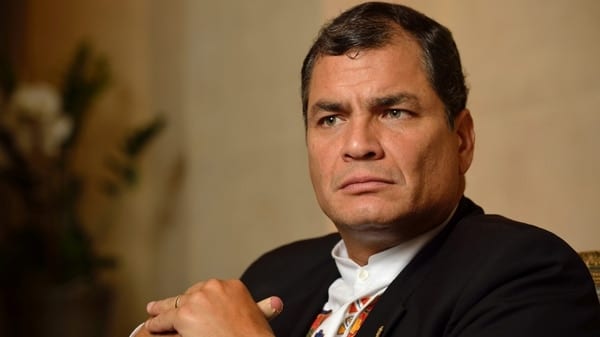 Reacting to the ruling from Panama, former Ecuadorian President Rafael Correa repudiated the conviction against Glas, his vice president between 2013 and 2017. It was Correa, who is currently residing with his wife in Belgium, who promoted the triumphant Lenin Moreno-Jorge Glas ticket in the presidential elections last February, but later felt betrayed when Moreno criticized his economic management and began a crusade against corruption.
"They condemned an innocent man, a trial full of so many irregularities will have to go to international bodies, but they already have their objective: seize the Vice Presidency, the same script as with Dilma, Lula and Cristina [in Brazil and Argentina] … It's all a matter of time, our people will react," Correa wrote.