Eight Cuban Ballet Dancers Abandon Troupe in PR, Travel to Miami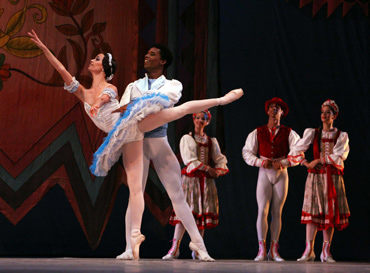 HAVANA TIMES — When famed ballerina Alicia Alonso takes the National Ballet of Cuba on tours abroad the risk of losing dancers is always present.
This time the desertion took place in Puerto Rico and eight dancers decided to abandon their troupe on US territory, where Cubans get special assistance and fast track to residency and work permits.
"The desertion by the dancers" from the National Ballet of Cuba this weekend shows the "absolute discontent" of the artists with the Cuban regime, reported El Nuevo Día from San Juan.
Once on their own, the eight Cubans quickly made their way to Miami where some have family.
The troupe led by Alonso, 92, had successfully performed "La magía de la danza" (The magic of dance) on Friday to a full house at the Luis A. Ferré Fine Arts Center in Santurce.
The dancers had been scheduled to return to Cuba on Sunday at 6:00 p.m with Alicia Alonso and her husband Pedro Simón Martínez, noted El Nuevo  Dia.