Electroacoustic Music in Cuba
Helson Hernandez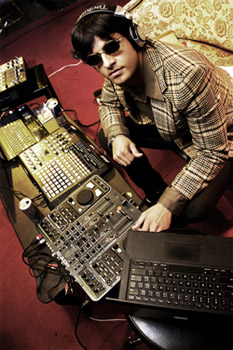 HAVANA TIMES Oct. 7 — For some time opportunities have been increasing for the promotion of electroacoustic music in Cuba.  Now, to celebrate 50 years of this ascending movement, a series of activities have been devised that include a large open-air event called "Loop 23."
The event is designed to occupy all of Villalon Park in the Vedado District (on Calzada Street between D and E streets) on Saturday, October 15.
"Loop 23," is the result of a collaboration between the National Laboratory of this musical art form and Proyecto 23 of ICAIC (the Cuban Institute of Cinematographic Art and Industry).  The idea is based on offering electronic music sessions in several of the more centrally located cinemas of the capital.
Many will recall that Villalon Park was the scene of a public presentation of multiphonic works by the instrumental ensembles of maestro Juan Blanco, for whom returning to give life to this space will be a tribute to that artist, considered the creative pioneer of this art expression on the island.
Led by DJ producer Ivan Lejardi, participating in this concert will be the artists known as Architecto GreenCh vs, Dj Roberto Paz y Fantasy, DJs Obi, Reitter, El Proyecto IA, D'Joy, Dj Ra, and the host Lejardi, all supported by the images of OsVJ images and Raul VJ.
From 6:00 pm until midnight, Havana's Villalon Park will vibrate with this initiative organized by the National Laboratory of Electroacoustic Music, in collaboration with the National Center of Concert Music, the National Institute of Music, the Asociacion Hermanos Saiz, Proyecto 23 of ICAIC and De Cuba Show.
(Information provided by the National Laboratory of Electroacoustic Music)