EU Joins Wave of Criticism after Arrest of Maduro Rival in Venezuela
By Sinikka Tarvainen (dpa)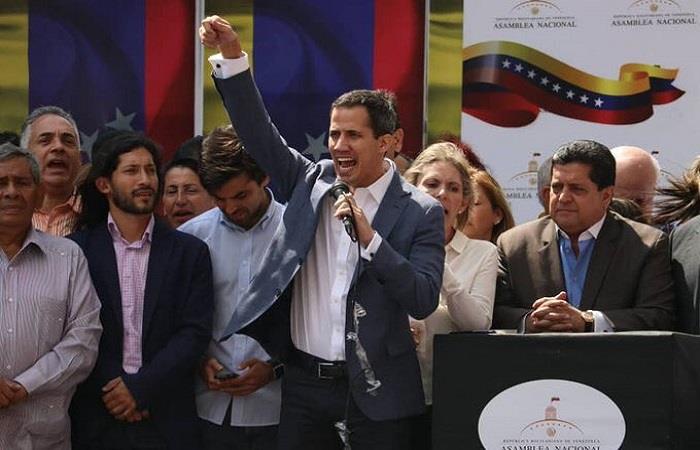 HAVANA TIMES – The European Union on Monday joined a wave of international criticism following the brief arrest of Venezuela's National Assembly President Juan Guaido, who has led a stand-off against President Nicolas Maduro.
"The European Union stands in solidarity with the President of the National Assembly, the country's democratically elected institution, and expects the relevant authorities to ensure his civil rights, freedom and physical integrity," foreign affairs spokeswoman Maja Kocijancic said.
The statement also expressed concern over the temporary arrest of two journalists.
Guaido addressed a crowd on Friday, a day after Maduro had been sworn in for a second term widely regarded as illegitimate, saying he should now become interim president.
The swearing-in ceremony was boycotted by all but a handful of countries, while the Organization of American States (OAS) expressed its support to the opposition-dominated National Assembly, which has been sidelined by the pro-Maduro Constituent Assembly.
Guaido was held by members of the intelligence service Sebin while travelling by car to a political meeting on Sunday, according to his wife and media reports.
The Colombian newscast Noticias Uno showed a video of his capture by hooded men, which had been shot by a motorist travelling behind his vehicle.
Guaido was released shortly afterwards, with Information Minister Jorge Rodriguez saying the Sebin members had acted on their own. He added that they had been sacked and would be sanctioned, the Venezuelan-based broadcaster Telesur reported.
A journalist of the Colombian broadcaster Caracol covering the incident was meanwhile briefly detained, according to Caracol. It also reported the arrest of another journalist, who it said was working for CNN's Spanish-language service.
Thirteen governments belonging to the Lima Group of American countries said Sunday they condemned Guaido's "arbitrary" arrest.
They expressed their "strong rejection of any action affecting the physical integrity of members of Venezuela's National Assembly" or "any pressure or coercion" against them.
The statement was signed by Argentina, Brazil, Chile, Colombia, Costa Rica, Guatemala, Guyana, Honduras, Panama, Paraguay, Peru, Saint Lucia and Canada.
US Vice President Mike Pence said that "the United States strongly supports the courageous decision of Juan Guaido … to invoke constitutional protections and declare the country's presidency vacant."
He added that the US condemned "[the] arrest and intimidation of Guaido by Maduro's Cuban-sponsored intelligence service."
OAS Secretary General Luis Almagro said the incident showed that "usurpation can only act through persecution, intimidation of democrats."
"The regime tried to arrest me, but nothing and no one will stop us," Guaido tweeted after his release.