European Lawmakers to Make New Attempt to Enter Venezuela
By Sinikka Tarvainen (dpa)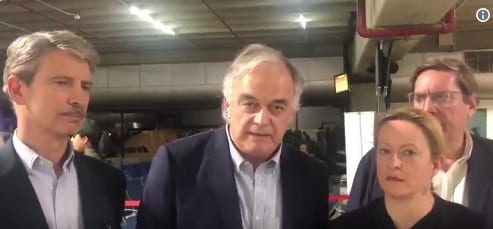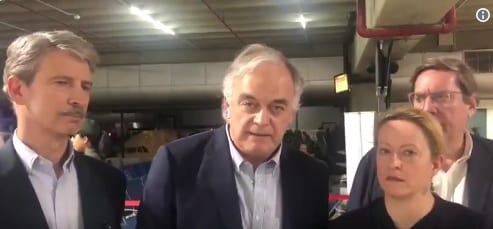 HAVANA TIMES – European lawmakers who were barred from entering Venezuela on Sunday will make a new attempt when the opposition tries to take humanitarian aid into the country on Saturday, February 23, a member of the delegation has said.
The six conservative members of the European Parliament had traveled to Caracas on the invitation of Juan Guaido, the opposition leader who has declared himself interim president and won the support of most Western countries in his campaign to pressure President Nicolas Maduro to resign.
On arrival at Caracas airport on Sunday, the lawmakers had their passports seized and were told the Venezuelan Foreign Ministry had prohibited them from entering, said Spaniard Jose Ignacio Salafranca, who was in the group.
The delegation included Spanish and Dutch lawmakers, according to Salafranca.
They were flown back to Madrid without being given "any reason" for the move, the legislator told Colombian broadcaster Blu Radio in an interview published on Monday.
European Union foreign policy chief Federica Mogherini said on Monday she "regretted" the incident.
"I think it would have been good for them to have the possibility of entering the country and have talks," she said.
The lawmakers have now been invited by Colombian Foreign Minister Carlos Holmes Trujillo to "accompany" the transport of humanitarian aid into Venezuela on Saturday, February 23, Salafranca said.
More than 200 tons of food, nutritional supplements, medicine and hygiene products are stored in the Colombian border city of Cucuta, according to the Colombian Foreign Ministry.
The aid has been donated by the United States and Puerto Rico. A new center for storing Brazilian aid was due to open in the border state of Roraima on Monday, the Venezuelan daily El Nacional reported.
More US aid was due to leave Miami on Tuesday for another aid collection center in Curacao, while camps are being set up around Venezuela for volunteers who will help distribute the aid, according to the daily.
It is, however, not clear how the aid will get past soldiers guarding the borders on the orders of Maduro, who regards the aid as a pretext for a US military intervention in Venezuela.
The aid operation was launched on the initiative of Guaido, who says 300,000 Venezuelans are at risk of dying due to shortages of food and medicine.
Maduro has presided over an economic collapse, with inflation expected to reach 10 million per cent this year and millions of Venezuelans having fled to neighboring countries.
[Maduro denies there is a crisis, rejects humanitarian aid as unwelcome handouts and blames any economic problems on US sanctions and attempts to overthrow his government to take over the country's oil reserves.]
Many EU countries have recognized Guaido as Venezuela's legitimate leader, though the bloc has failed to agree on a unified position.