Evo Morales Backtracks and Calls for New Elections in Bolivia
Morales, who seeks his fourth consecutive term, said Sunday he will abide by the report of the OAS and also renew the Electoral Tribunal as requested by the opposition.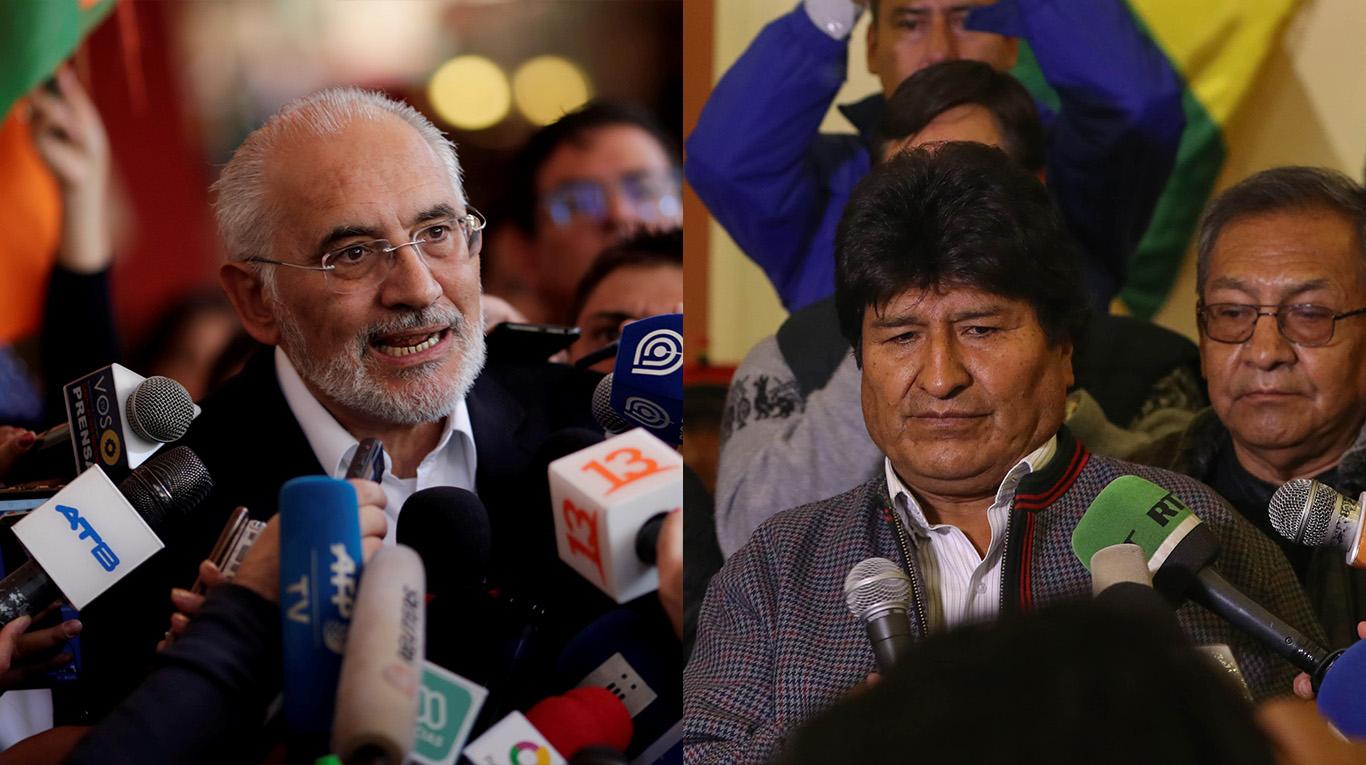 HAVANA TIMES – Bolivia's president Evo Morales, announced this Sunday that he will convene new general elections and that he will renew all the members of the Supreme Electoral Tribunal (TSE) after the unfavorable preliminary report of the Organization of American States (OAS) on the elections of October 20th, Europa Press reported.
"I have decided to renew all the members of the Supreme Electoral Tribunal and call for new general elections," Morales announced in a public appearance broadcast on Bolivian public television.
I will "Convene new national elections that, through the vote, allow the Bolivian people to democratically elect their new authorities by incorporating new political actors," he explained.
In addition, Morales made a call to "lower the tension" after the massive protests and mobilizations of the opposition against the last elections. "We all have the obligation to pacify Bolivia," he said.
"I make a call for respect for life, respect for private property, respect for the authorities, respect for all social sectors. All we have in Bolivia is the heritage of the Bolivian people," which he said must be protected.
Likewise, he indicated that in the coming hours the Plurinational Legislative Assembly, in agreement with all political forces, will establish the procedures to renew all members of the TSE, as demanded by the opposition.
The protests in Bolivia broke out the same night of the presidential elections held on October 20 due to the sudden suspension of the transmission of official results when they were showing a need for a runoff between Morales and the main opposition leader, Carlos Mesa.
When resumed, almost 24 hours later, the Electoral Tribunal granted Morales a first round victory, while Mesa denounced a "gigantic fraud." Both called for the mobilization of their supporters, which has resulted in riots. At least two people have died and more than 190 have been arrested in these two weeks.
In this context, Morales agreed that the OAS, supported by countries such as Spain, Mexico and Peru, carry out a binding electoral audit. Mesa, on the other hand, did not accept the audit because he said it was the result of a unilateral agreement between the Government and the OAS without consulting the opposition.
On Thursday and Friday, numerous police abandoned their posts in regions with heavy opposition support, first to make labor demands and then in support of anti-Morales mobilizations. On Saturday there were riots in La Paz and the Army had to step up to warn that it would not suppress the protests.
On Sunday, the OAS mission published its' preliminary report that denounces serious irregularities in the electoral process and points out it was "unlikely" that Morales obtained the 10 percent lead necessary to avoid a runoff against Mesa.