Ex-Con Wants to Return to Cuba
By Circles Robinson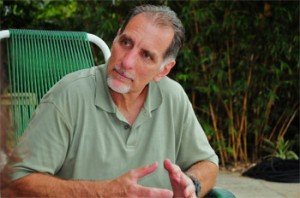 HAVANA TIMES — Rene Gonzalez, the only released prisoner of the Cuban Five, has filed a new motion with a Federal Court in Florida requesting to be allowed to return to Cuba for the remainder of his three year probation.
Gonzalez, 56, was freed in October 2011 after serving out a 13-year sentence for spying on Miami based Cuban exile organizations that for decades have plotted attacks on Cuba and its interests with the approval of the US government.
Rene was born in Chicago and emigrated with his parents to Cuba in 1961.  He holds dual citizenship.
His four mates are still serving time for being part of what the prosecution called a spy ring that threatened US national security. Rene Gonzalez was originally sentenced to 15 years and later reduced to 13.  Fernando Gonzalez is serving an 18 year sentence, Antonio Guerrero 22 years, Ramon Labanino 30 years and Gerardo Hernandez, a double life sentence.
The fairness of their politically charged Miami trial has been brought into question by jurist associations in the US and several other countries, as well as by the United Nations Committee on Arbitrary Detention.
"In the latest motion presented last week, González included a number of reasons to be allowed to complete the rest of his probation in Cuba. On this occasion, González offered the Court that he would renounce his U.S. citizenship to make it clear that he has no intention of remaining or returning in the future to the United States," states the International Committee to Free the Cuban Five. 
"A similar motion to this latest one was presented by González before he was released from prison. Then, the Judge found that the Defendant's Motion was premature because a term of supervised release does not commence until an individual is "released from imprisonment", and some amount of time on supervised release needs to pass before the Court is able to properly evaluate the characteristics of the defendant once he or she has been released from prison.
"After 8 months of complying with all probation requisites, René González asks to modify the conditions of his probation to be allowed to return to Cuba to be reunited with his wife, his daughters and the rest of his family," adds the group that seeks to rally support for the five Cubans.
A possible prisoner swap of the Cuban Five for Alan Gross, a US citizen in jail in Cuba for allegedly endangering Cuban national security, has been ruled out by the US State Department. Nonetheless, Cuba has said that for its part, such a negotiation is on the table.