Fiber Optic Cuba Means Big Changes
By Circles Robinson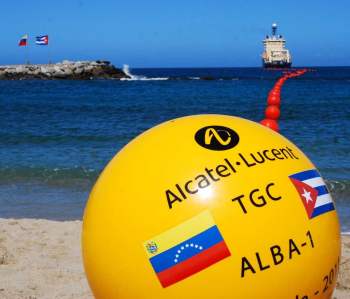 HAVANA TIMES, Feb. 10 — The fiber optic cable that now links Venezuela and Cuba will revolutionize the island's telecommunications and Internet capabilities when it goes on line scheduled for July of this year.
With a 3,000 percent greater capacity on the horizon, two significant policy changes took place in recent days and have analysts trying to figure out what the Cuban government has planned.
The first move was the government buy out of Telcom's (Italy) minority share of the Cuban Telecomunications Co. ETECSA. The second was to unblock access on the island to the most well known Cuban blog internationally, Generation Y, put out by Yoani Sanchez.
BBC correspondent Fernando Ravsberg notes that "according to official Cuban statistics, only 3% of the population have access to the web – the lowest figure in the western hemisphere."
He points out that "access is restricted and available only with government permission – although since 2009 Cubans have been able to use internet cafes, mostly in hotels, and there is a strong black market for internet connections."