Fidel Castro Dies, 9 Days of National Mourning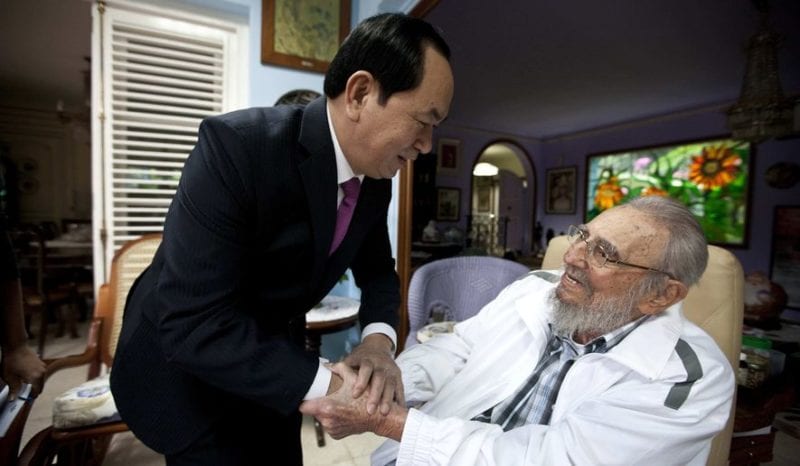 HAVANA TIMES – Former Cuban President Fidel Castro died on Friday night at the age of 90, informed his brother, President Raul Castro, on national television.
"With deep pain I appear to inform our people, the friends of our America and the world that today, November 25, 2016, at 10:29 p.m. , the commander in chief of the Cuban Revolution Fidel Castro Ruz died, said Raul Castro.
The Cuban president assured last night that the remains of Fidel Castro will be cremated, as was his wish, and that in the coming hours the Cuban people will be informed about the detailed organization of the posthumous homage.
The Council of State declared nine days of National Mourning between November 26 and December 4. "Public activities and spectacles stand cancelled, the national flag will wave at half-mast in public buildings and military establishments. Radio and television will maintain an informative, patriotic and historical programming, "reported Granma, the official newspaper of the ruling Communist Party of Cuba.
The last published images of Fidel Castro are from November 15, when he met at his home in Havana with the president of Vietnam, Tran Dai Quang. His last public appearance was on August 13 during the celebration of his birthday at the Karl Marx Theater in Havana.
Since his departure from power in 2006, Fidel Castro was retired from the front line of politics. He has often received international personalities at his private residence and from time to time wrote opinion pieces such as the one that severely criticized the motives of Barack Obama's trip to Cuba in March 2016.
In April, during the VII Congress of the Communist Party of Cuba, Fidel Castro made his last speech in which he reaffirmed the political ideas that marked his life.
"We will all be in for our turn, but the ideas of the Cuban communists will remain, as proof that on this planet, if we work with fervor and dignity, we can produce the material and cultural goods that human beings need, and we must fight without ceasing to obtain them", said Castro on that occasion.
The tribute
The Central Committee of the Communist Party reported that "from November 28, from 09:00 a.m. to 10:00 p.m., at the Jose Marti Memorial, the population of the capital will be able to pay homage to its leader, which will extend until November 29 in the hours between 9:00 a.m. and 12:00 p.m.
On November 28 and 29, between 09:00 and 22:00 hours, in the places to be announced in a timely manner in each locality, including the capital, all Cubans will have the possibility to pay homage and sign the solemn oath to fulfill the concept of Revolution, expressed by our historic leader on May 1, 2000, as an expression of the will to give continuity to his ideas and to our socialism. "