Fidel Castro Goes to the Aquarium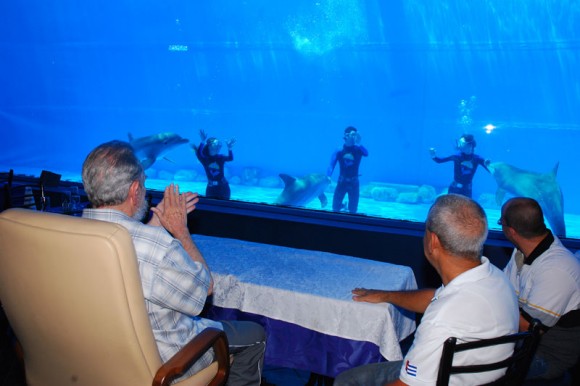 By Circles Robinson
HAVANA TIMES, July 16 — Former President Fidel Castro visited the Havana Aquarium on Thursday, spoke with workers and took in a dolphin show.  Among the employees was Celia Guevara March, daughter of Ernesto "Che" Guevara, who works there as a veterinarian, reported Granma daily.
After asking questions and listening to the staff about different aspects of their work, Castro told the workers that "there are two tremendous dangers" —facing humanity— "the danger of war and danger to the environment."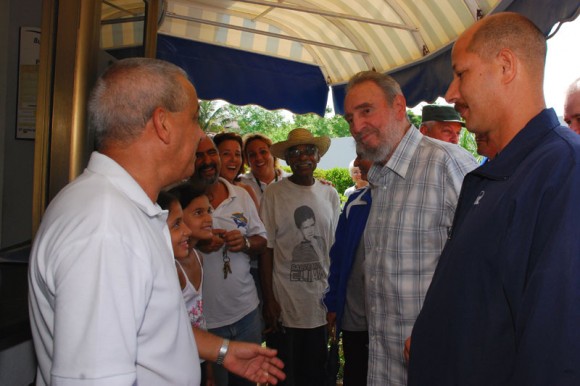 Fidel called the dolphin show "something very peaceful, more beautiful than anything I'd seen."  He added: "If you want to give a gift to someone you feel special about, this is it."   During the summer months the popular aquarium is open until ten at night on Tuesdays through Sundays.
After four years out of the public eye following delicate intestinal surgery, an apparently recovered Fidel Castro has now made four public appearances in the last eight days.  As when he was president, the Cuban newspapers give front page coverage to all of his activities.