Fidel Castro Hosts Chinese Prime Minister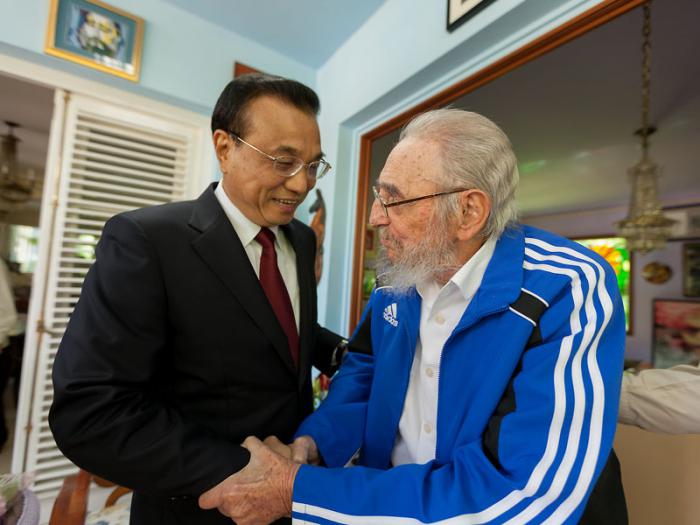 HAVANA TIMES — Cuban President Raul Castro headed off to Cartagena, Colombia on Sunday to be present for today's official signing of that country's peace accords.  Meanwhile, his chief adviser, Fidel Castro, 90, who no longer travels, received the visit of Chinese Prime Minister Li Kequiang at his home in Havana.
Raul Castro had met with Li the previous day to discuss increased cooperation and trade between the two countries led by Communist Parties. They oversaw the signing of dozens of new accords, reported Granma newspaper.
The photo-op of Li, dressed in a dark suit and tie, and Fidel, in his  now traditional Adidas sports outfit, was captured by Alex Castro, Fidel's son, who serves as an official Cuban government photographer.
Fidel and Li reminisced on what is today considered the long friendship between the two countries noting the establishing of diplomatic relations back in 1960.  The fact that Cuba supported the Soviet Union in its rivalry with China was not mentioned.
Granma noted that Fidel Castro also showed the Chinese delegation some of the experiences he is promoting to increase agricultural production in Cuba, which still imports most of its food.