Fidel Castro May Go Public
By Circles Robinson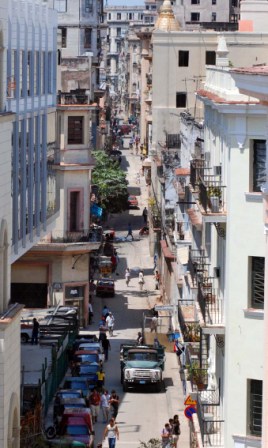 HAVANA TIMES, Nov. 16 – Venezuelan President Hugo Chavez invited on Sunday former Cuban President Fidel Castro to attend the upcoming December summit of the Bolivarian Alternative for the Americas (ALBA) Summit in Havana.
Chavez said that Castro has his full "physical and mental faculties", 40 months after he disappeared from the public eye after undergoing life threatening intestinal surgery, reported IPS.
The Venezuelan leader has been the leading spokesperson on Fidel's health and recovery since the initial surgery.  He has also visited him on numerous occasions.
Fidel is considered the senior advisor to the administration of his brother President Raul Castro, and he writes a regular column, almost exclusively on international subjects, for the local press.
Over the last three-plus years he has also met in private with visiting political leaders and other personalities.  Some of those encounters were reported on in the local media.
The ALBA initiative emphasizes social development, solidarity and mutually beneficial economic cooperation.
The Alliance is currently comprised of nine member states: Venezuela, Cuba, Bolivia, Nicaragua, Honduras, Ecuador, Dominica, Saint Vincent and the Grenadines, and Antigua and Barbuda.