Fidel Castro meets with cheesemakers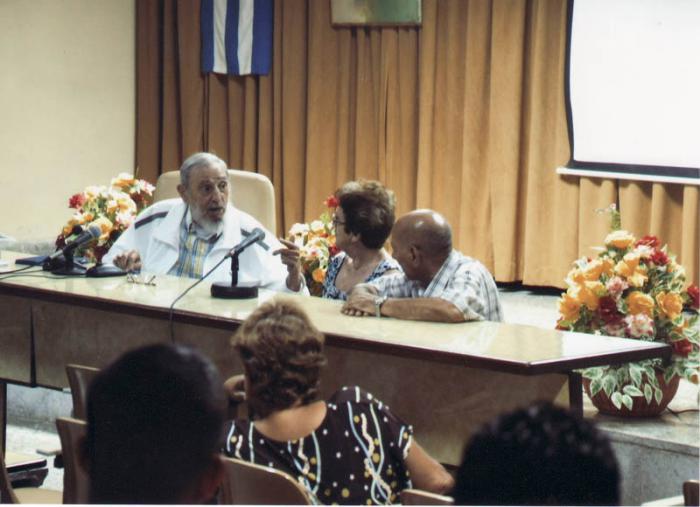 HAVANA TIMES — Former Cuban President Fidel Castro returned to public activity in Havana on Friday after several months, according to images released Saturday by the official newspaper "Granma".
Castro, 88, visited the Food Industry Research Institute in the neighborhood of Guatao in the Havana district of La Lisa, the newspaper reported.
The former president "had an extensive exchange of more than four hours with 19 cheese masters" during his visit, said "Granma". Castro showed interest in the problems facing the food industry on the island, said the newspaper.
In Cuba, for decades cheese has been a luxury item in short supply with most of the production going to the tourism industry. Milk production has also been far from sufficient to meet demand.
The last time Fidel was photographed in public was when he visited a school back in April. In May he received visiting French President Francois Hollande at his home in Havana.
Castro withdrew from power in 2006 with a serious illness after ruling the island for almost 50 years and is rarely seen in public. However he often receives high level foreign guests at his home in western Havana.