Fidel Jr. Back in the News
Seeks closer ties with major Russian city
By Felipe Pagliery  (Progreso Weekly)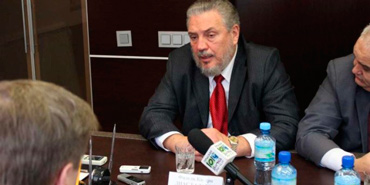 HAVANA TIMES – Fidel Castro Díaz-Balart, the Cuban leader's eldest son, met Friday (March 27) in Novosibirsk with the city's mayor, Anatoly Lokot, and the region's governor, Vladimir Gorodetsky, to discuss closer relations between Cuba and the region in general and its scientific institutions in particular.
[The visit to Russia by Fidelito, as he is known in Cuba, comes a month after his encounter at a Habano cigar party with US billionaire Paris Hilton in Havana.]
Castro was accompanied by the Cuban ambassador to Russia, Emilio Losada García, and the first secretary of the Cuban Embassy, Daniel Carrasco Vivanco.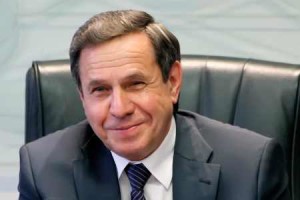 During their stay in Novosibirsk, the Cuban representatives toured the scientific center known as the Novosibirsk Technopark, the Institute of Nuclear Physics of the Siberian Branch of the Russian Academy of Science (SBRAS), the Institute of Chemical Biology and Basic Medicine of the SBRAS, and Novosibirsk State University (NSU). They also met with representatives of the city's scientific community.
The city of Novosibirsk is in southwestern Siberia. It is Russias third-largest city, after Moscow and St. Petersburg.
Castro, 64, has a background in nuclear physics, having studied in the former Soviet Union at Moscow's Kurchatov Institute of Atomic Energy. He holds two doctorates in science and is scientific advisor to the Cuban government.
Castro told his hosts that the Novosibirsk region is of great interest to Cuba in several areas, especially the development of biotechnologies and metallurgy.
This was his second visit to Novosibirsk since the mid-1980s, Castro told the press. At that time, "we toured Akademgorodok [the region's scientific center] and met with physicists. I got a very good impression from the city and the people.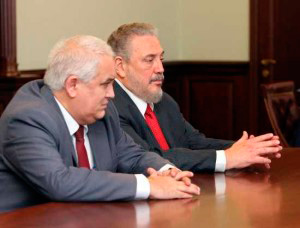 "Like last time, our greatest interest today is Akademgorodok, with its bio- and nano-technology research and innovative projects. We are also interested in the training and exchange of researchers.
"In a new phase, we intend to expand cooperation in science, industry and business. Your background and experience constitute a good basis for the establishment of joint projects."
Several decisions were made at the meetings, among them
— an exchange of specialists in crude oil extraction and refining;
— a study by the Novosibirsk health authorities of the advances in medicine developed in Cuba, and greater cooperation between Havana and Novosibirsk in the field of health care;
— the presence of a Novosibirsk delegation at the Havana International Fair in November;
— Cuba's participation in the international expositions held in Novosibirsk;
— increased tourism from the Russian city to the Caribbean island, and expanded cultural and educational exchanges;
— greater cooperation in all fields of endeavor, an effort that Ambassador Losada called "a priority."
Mayor Lokot said that he would be happy to designate Novosibirsk as a sister city of Havana. Alluding to the recent contacts between Cuba and the United States, he pointed out that Minneapolis and St. Paul have been Novosibirsk's sister cities since 1989.