Final Results for Cuba's Local Elections on Monday Afternoon
By Circles Robinson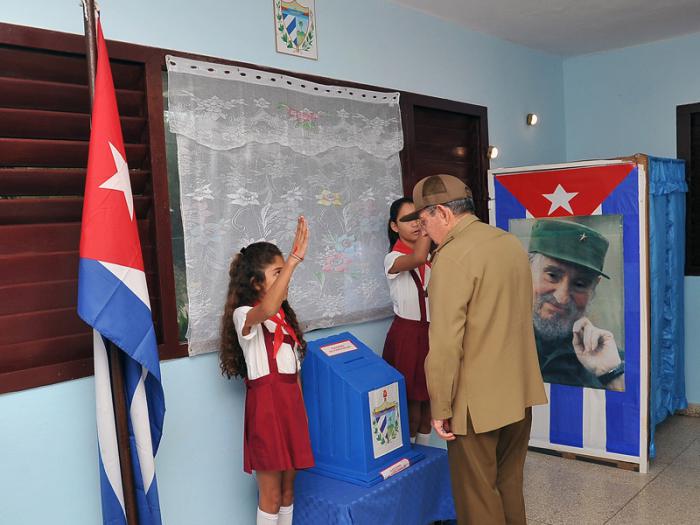 HAVANA TIMES — The lead story today in Granma, the Communist Party newspaper that circulates throughout the island, is that President/General Raul Castro voted on Sunday. In reality nobody thought that he wouldn't.
The elections for neighborhood representatives took place in a routine peaceful fashion and according to the authorities 82 percent of the eligible voters had cast their ballots by 5:00 p.m.
The final voter turnout figures will be made public today Monday at 3:00 p.m., said Alina Balseiro, president of the Electoral Commission.
In each of the over 12 thousand polling places residents could vote for their neighborhood "delegado", charged with taking their problems and suggestions to the municipal and other authorities in search of solutions.
Numerous opponents of the Castro government tried to run for the delegate post but they were kept off the ballots. According to the election publicity, the act of voting signifies support for the current system of government, Fidel, Raul and its other leaders.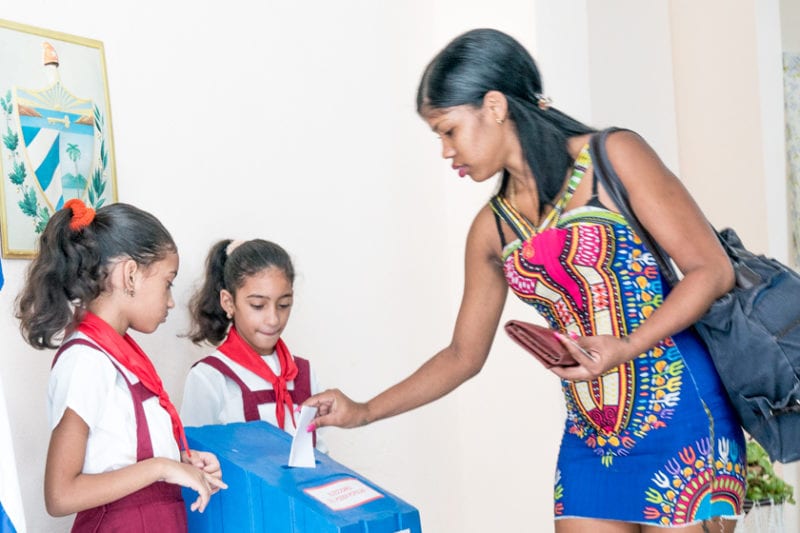 In the coming months some of the representatives with be seated on the Municipal Council and some will reach the National Assembly.  In February or sooner, the top Communist Party organs will decide who is going to replace Raul Castro as president and the new National Assembly will then unanimously ratify that decision.
First Vice President Miguel Diaz Canel is the favorite to become the next president while Raul Castro is expected to remain a top the Communist Party, which is the real source of power in Cuba according to the 1976 Constitution.
When voting on Sunday, Diaz Canel said he expects the current socialist system to remain in place under any future presidents.
——