First Group of Cubans Leave Costa Rica for USA (Photos)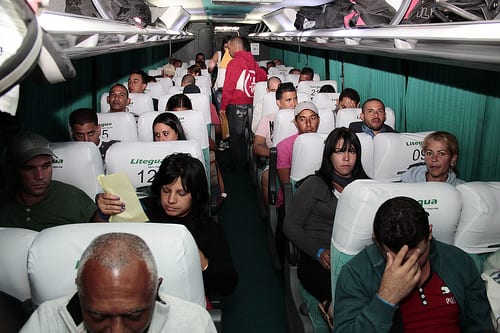 HAVANA TIMES — Last night began the transfer of 8,000 Cubans from Costa Rica to the United States with a "Pilot Plan" flight carrying 180 of them to El Salvador. The group arrived at the "Monsignor Oscar Arnulfo Romero" airport at 11:25 pm. Tuesday, reported lapagina.com.sv.
After going through the expedited review of documents before Salvadoran immigration authorities, the Cubans were put on buses to continue the journey to Guatemala and Mexico from where they can make their way to the US border.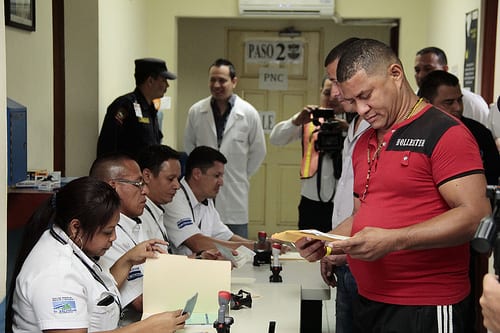 There, they will be welcomed by United States immigration authorities under the 1966 Cuban Adjustment Act. The legislation provides them with government assistance and a fast-track to permanent residency.
Salvadoran Foreign Minister Hugo Martínez said "This action is consistent with the dignified treatment and respect for human rights, which the administration of President Salvador Sanchez requests for our fellow migrants in countries of transit and countries of destination."
In El Salvador the transfer of the Cubans had the support of the International Organization for Migration (IOM) and heavy security.
Click on the thumbnails below to view all the photos in this gallery. On your PC or laptop, you can use the directional arrows on the keyboard to move within the gallery. On cell phones use the keys on the screen.