Former Nicaraguan President Violeta Chamorro Suffers Stroke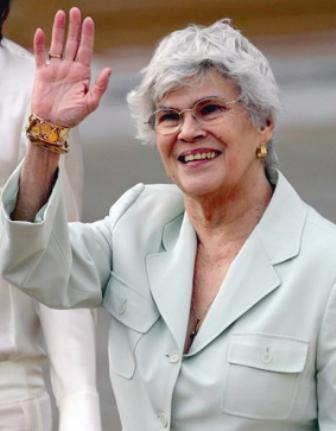 HAVANA TIMES – The Chamorro Barrios family informs the public that our beloved mother and former president of Nicaragua, Violeta Barrios de Chamorro, suffered a stroke at dawn on Monday, October first.
Doña Violeta was taken to the Vivian Pellas Metopolitan Hospital, where she was admitted to the intensive care ward. According to the diagnosis of the doctors who treat her with care, her state of health is delicate.
Her children, Pedro Joaquin, Claudia Lucia, Cristiana, and Carlos Fernando, are grateful for the many expressions of affection and solidarity they have received from the friends of Doña Violeta and the population, who want to inquire about the state of their health.
According to the assessment of the doctors, we will inform you in a timely manner about the state of her health, and meanwhile we ask the media for your collaboration and respect for the privacy of the family.
We sincerely appreciate the prayers of all of you, so that she can overcome this critical stage of her health.
Thank you very much.
Managua, Nicaragua, October 1, 2018