Gasoline Prices Drop in Cuba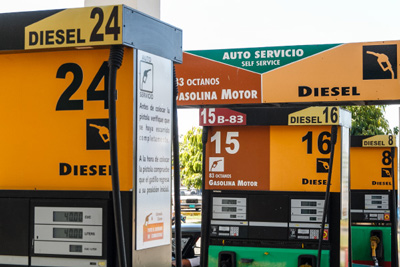 HAVANA TIMES — Cuba lowered the price of gasoline and diesel to consumers this week for the first time since the tailspin of oil prices on the world market in recent months.
The regular gasoline price dropped from 1.20 CUC to 1.10 CUC a liter.
A lower quality product called gasolina de motor also dropped from 1.00 CUC to .90 CUC, reported Juan Suarez for HT.
(1.00 CUC = 1.15 USD)