Gourriel Returns to Sancti Spiritus
By Peter C. Bjarkman*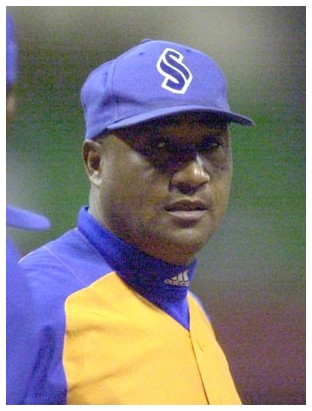 HAVANA TIMES, July 6 — Smack in the midst of the Rotterdam World Port Tournament, a major story has broken in Cuba this weekend with the announcement that Lourdes Gourriel will return to his old post as manager of the Sancti Spíritus Gallos for the coming National Series season.
One of the island's biggest offensive stars for two decades (1976-1996), Gourriel previously managed the Gallos (Roosters) for seven seasons (NS#40 through NS#46) before giving way in 2007 to Pinar del Río catching great Juan Castro.
Gourriel's previous managerial reign (381 wins and 295 losses) featured six straight winning seasons and a surprising 2002 appearance in the National Series post-season finals. Since relinquishing the bench post in his native province, Gourriel has served the past two seasons as manager of the Boer Indians in the Nicaraguan Professional Baseball League.
Gourriel enjoyed considerable island fame as a slugging outfielder during 20 Cuban League seasons (20 National Series, 19 Selective Series, and one Revolutionary Cup campaign), posting a .323 career batting average, amassing 2,026 lifetime base hits (number 13 all-time in island annals), and slugging 247 career homers (still the Sancti Spíritus team record).
With Team Cuba the towering right-hander batted .413 in six World Cup appearances (65 games), .364 in eight Intercontinental Cup Tournaments, and .410 in the 1992 Barcelona Olympics. His numerous clutch base hits in important international tournament matches earned such colorful island nicknames as "Hombre de los Grandes Momentos" and "Héroe de Parma" among others.
His most memorable outings on an international stage included a gold medal game-winning hit versus Team USA at the 1980 Tokyo World Cup, plus as a towering MVP performance in the 1989 Intercontinental Cup in Puerto Rico (where he also homered and knocked in four runs in the title game versus the Japanese).
Gourriel has two sons on the Sancti Spiritus team
Lourdes Gourriel will be now rejoining the team on which his son Yulieski is a star performer at third base and a second son, Yunieski, patrols central field. It is a ball club known for its potent offense built around national team standout Yulieski and additional sluggers Frederich Cepeda, Elier Sanchez, Livan Monteagudo and Yenier Bello.
In their first campaign under Gourriel's replacement, Juan Castro, the Gallos lost a thrilling seven-game post-season semifinal series to eventual league runner-up Pinar del Rio; this past spring the slow-starting club rallied to another playoff appearance after the World Baseball Classic mid-season interruption, but then collapsed against the same Pinar club in a brief five-game opening quarterfinal round.
Gourriel was quick to tell a Prensa Latina correspondent in Havana yesterday that his biggest challenge will be replenishing his ball club's weak pitching, which proved to be this past season's playoff Achilles' heel. "We will have to search for an injection of youngsters in the province with strong arms," Gourriel candidly observed. "It is indispensable to elevate the training of our pitchers, but the rest of the club is among the best on the island."
If anything can turn around the lackluster fortunes of the recently underachieving Gallos during the coming National Series season it is most likely to be the veteran hand of one of the islands most notable baseball figures, Lourdes Gourriel.
*To read reports from Cuban baseball expert Peter C. Bjarkman on the ongoing Rotterdam World Port Cities Tournament visit: http://havanatimes.org/?p=11143