Gov. of Cuba Condemns US Attack on Syria Targets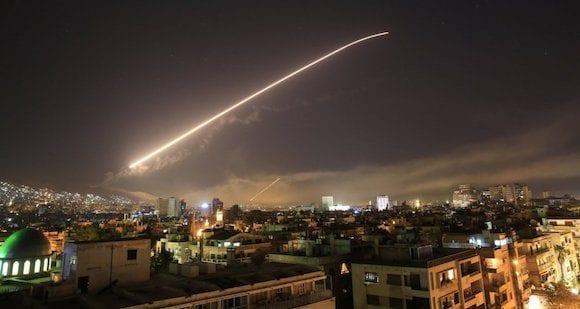 HAVANA TIMES – The Cuban government condemned the "unilateral" bombing carried out by the United States against Syria and considered it an "outrage against a sovereign state," dpa news reported Saturday.
"This unilateral action, outside the Security Council of the United Nations, constitutes a flagrant violation of the principles of International Law under the Charter of that organization," said an official statement of the Cuban Government.
The Cuban authorities said the attack "intensifies the conflict in the country and in the region."
Early Saturday morning, the United States along with France and the United Kingdom carried out a series of attacks on Syrian facilities allegedly related to the production and storage of chemical weapons, according to the Pentagon.
The Cuban authorities noted that the US attack on Syria was carried out "without having demonstrated the use of chemical weapons by the Government of that country."
The Castro government stressed that the attack took place when the visit of the Technical Secretariat of the Organization for the Prohibition of Chemical Weapons (OPCW) that would inspect the Syrian town of Duma had still not been made.
The official note published on the front page of the state newspapers indicates that Cuba "firmly rejects the use of these weapons and others of mass extermination, by any actor and in any circumstance."
Cuba expressed its solidarity with the "Syrian people and Government for the loss of life and material damage as a result of this atrocious attack."