Gov. Richardson Seeks NM-Cuba Trade
By Circles Robinson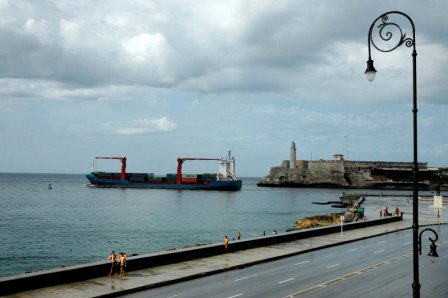 HAVANA TIMES, Aug. 26 – New Mexico Gov. Bill Richardson is in Cuba this week to seek a market for his state's agricultural products and to promote cultural exchange.
Allowing Cuba to export to the US goes beyond the talks since the US economic blockade on the island totally forbids it.
It also keeps Cuban ships from transporting cargo between the two nations, something that was a daily affair before the 1959 revolution that Washington never approved of.
Sales of agricultural products are permitted for humanitarian reasons, instituted in December 2001, after the island's main crops were devastated by Hurricane Michelle, however the conditions are highly unfavorable for Cuba.  Purchases must be in cash without financing.
Nonetheless, the limited -compared to the potential- commerce has served as a wedge whereby both US producers, exporters and a growing number of Congress people and Cuban representatives and strategists have joined to try and bring a new era of restored normalized trade between the two neighboring countries.
During the following years of the George W. Bush administration, when US-Cuba relations hit rock bottom, the agricultural sales continued but any hopes of expanded two-way trade or restored diplomatic relations was off the table.
While some talks have reportedly taken place behind the scenes between officials of the Castro and Obama governments, to date the US president has, like his ten predecessors in the White House, maintained the economic stranglehold on the island as well as the travel ban on ordinary US citizens from visiting Cuba.