Havana Alternative Biennial Promoter Luis Manuel Otero Released on Bail
Yanelis Nuñez Leyva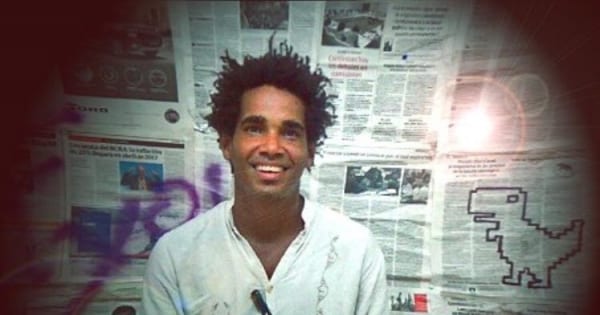 HAVANA TIMES – Luis Manuel Otero Alcantara was released on bail from Police custody on Thursday at 4 in the afternoon. His legal situation is still complicated because he is awaiting trial, without a precise date, under the charge of "reception" (for having some bags of sand and cement at his home).
We want to thank everyone who participated in the campaign demanding Luis be released. We will be giving you details of the next stages of this judicial process plagued by fissures.
We also want to ratify our firm position to organize together with all the collaborators and interested artists the # 00Bienal de La Habana.
# 00BienaldeLaHabana #freeLuisMaAlcantaraSinCargos #encadaEstudioUnaBienal #enCadaEstacionUnPerformance #artecubanoUnido