Havana and Santiago de Cuba Host Jazz Festival (Jan. 14-20)
Irina Echarry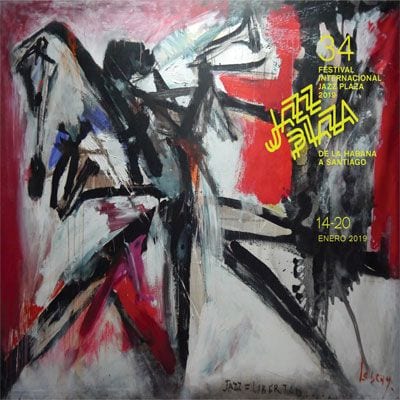 HAVANA TIMES – The 2019 edition of the International Jazz Plaza Festival is kicking off today, Monday. Between January 14th and 20th, Havana and Santiago de Cuba will welcome national and international musicians who dedicate themselves to this music genre.
Bobby Carcasses and guests will perform a concert called Afrojazz and Timba Funk, which will officially open the 34th edition of the Jazz Plaza Festival. This year, there is not only a far-ranging program in the artistic part with musicians from many countries but also in the academic part, including conferences, magazine and album launches, movie screenings and masterclasses.
The International Jazz Colloquium Leonardo Acosta in memoriam will explore the relationship between jazz and Cuba's music industry, its links with electronic music and education, as well as the genre's projection worldwide.
What the public is really looking forward are the concerts and presentations by world-renowned musicians at multiple venues. As well as the now-regular in Cuba, pianist Arturo O'Farril, other musicians from the US include multi-instrumentalist David Sancious, bass player Jeff Berlin, trumpet player Brian Lynch, drummer Dennis Chambers, and bands such as the Preservation Hall Jazz Band, Camp Kirkland and the Metro Big Band and Moshulu Band.
Other guests include British soul singer Joss Stone, who is critically acclaimed worldwide for her mezzo-soprano voice, Israeli guitarist Oz Noy, Patricia Kraus from Spain and Enma Pask from Australia, and Cuban percussionist Dafnis Prieto.
From Cuba, we will enjoy performances by Roberto Fonseca, singer Dayme Arocena, Hector Quintana, Harold and Hernan Lopez-Nussa, pianists Dayramir Gonzalez and Alejandro Falcon, to name a few.
There will be an international meeting of jazz bands over the first two days of the festival, which the above-mentioned bands will attend, as well as the Dan Barnett Big Band from Australia, the A'rimaS Youth Symphonic Orchestra from the Guillermo Tomas Conservatory, the Orquesta Mozarteum de La Habana and the Joven Jazz Band directed by Joaquin Betancourt, which recently celebrated its 10th anniversary.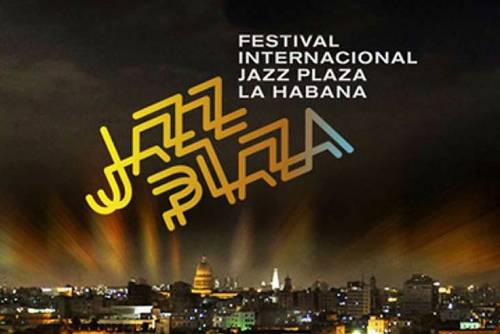 In Havana, the festival will take place at the Mella and America theaters, Avellaneda and Covarrubia concert halls at the Nacional Theater and the Tito Junco concert hall at the Bertolt Brecht Cultural Center, the Pergonal and the Main Stage at Pabellon Cuba, the Coppelia Ice Cream Parlor gardens and the headquarters National Association of Writers and Artists.
This is the third time that the festival is branching out to Santiago de Cuba and performances will be held at important venues such as the Iris Jazz Club, the Plaza de Marte, the Melia Santiago Hotel, the Cagayo Foundation and Plaza Dolores.
This year's Jazz Plaza festival poster has been designed by Ernesto Niebla, inspired by a painting by Santiago de Cuba-born artist Alberto Lescay, whose caption is the festival's slogan this year: Jazz and Freedom.
Here's were you can see the Jazz Festival program.