Havana Film Festival Tributes
Irina Echarry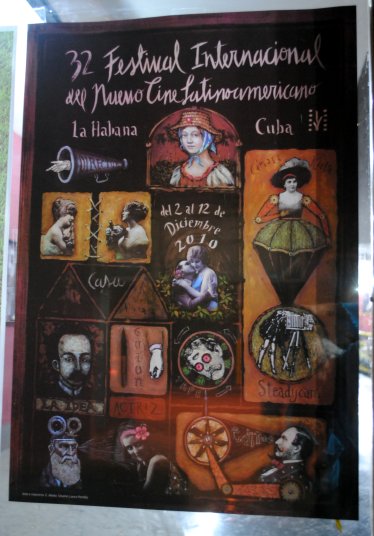 HAVANA TIMES, Nov. 23 — Every year, the International Festival of New Latin American Cinema pays homages to various directors, actors and issues.  This time (Dec. 2-12) these will be rendered to two institutions: the Audiovisual Media Faculty of the Superior Institute of Art (Havana) and the National Film Board of Canada."
Both organizations have undertaken wide ranging work aimed at the production and promotion of audiovisual materials in which contemporary situations are reflected in a fresh and artistic way.
The audiovisual media faculty of the ISA annually convenes its "Exhibit of Young Producers" in which one can see these director's most recent productions.  The public that attends this event is witness to the quality of the materials that make up audiovisual creations now being produced in Cuba but as seen through the eyes of young people.
One will also again be able to enjoy Buscandote Habana, by Alina Rodriguez; Motos, by Ian Padron and Tacones Cercanos, by Arielka Juarez Hernandez and Jessica Rodriguez Sanchez, among others.
The documentary and animation productions of the Canadian National Film Board (NFB) are recognized at the international level for their quality and for being part of that country's audiovisual identity.
Hundreds of animations and documentary directors from all over the world consider the NFB to be a model whereby true masters of animation (Norman McLaren, Co Hoedeman, Caroline Leaf and so many others) who constitute its patrimony.
In addition to the tribute, and the films competing from Latin America, international showings will be featured that will bring us closer to diverse forms of cinematography and themes as varied as the Mexican Revolution, vanguard cinema, or Finnish animation and that of several countries such as Germany, Spain, Poland and the United States.
This is an excellent opportunity to expand one's knowledge of the world in which we live.