Havana Times Hits Six Months
Circles Robinson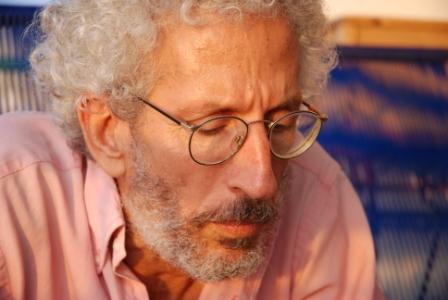 Havana Times recently reached its six-month birthday and the scope and reach of the site has been far greater than I ever imagined, at least at this stage. It was originally conceived of as an alternative site that would update a few times a week, with reports, photos and opinions rarely seen in other Cuban media, including a novel section of diaries from Havana.
However, the rapid reader response, and a desire to do more, quickly turned us into a full-fledged online publication with all its many demands. I believe as a group we are doing a service for our readership presenting many different issues and aspects of life in Cuba -not the hell or paradise picture- to promote greater awareness and understanding of a complex country with much to offer.
If I had to say what I like most about working on Havana Times it is the mutual respect, dedication and spontaneous camaraderie among the group involved in putting out the site, as well as the courage to break with tradition.
Alfredo Prieto
Early on, I joined Havana Times, an idea I found extremely interesting for a number of reasons. Space here limits me from relating all of them, but I can touch on one of these reasons.
Very often in the United States (and elsewhere) we Cubans are painted as the North Koreans of the Caribbean. However, this formulation doesn't concur with the evidence. It's not consistent with our identifying cultural roots, our national peculiarities or with the fact that often we don't come to an agreement even about how to depict ourselves, except when this concerns independence and national sovereignty-an explosive binomial that, by the way, was not invented by Fidel Castro.
For that reason-and because ever since I read José Martí for the first time and distinguished between the imperial and popular America, and later between Richard Nixon and Martin Luther King, Jr.- I am participating on this project.
Armando Chaguaceda
In 1989, after fall the Wall, almost no one was betting on Cuba's survival. This was the context in which my generation grew up, battered yet filled with dreams. Twenty years have passed and, despite the hounding, we maintain our fortifications of justness and anti-capitalist sovereignty, as well as our struggle against bureaucratic structures that drown people's initiatives.
Adding my name to HT, I have found a forum for dialogue, a meeting place between old and new friends, a challenging developer of professional resources, a fountainhead of the necessary praxis and ideas that are only born from the collective and the autonomous. Likewise, I feel that we are another testimony of those of us who believe that "another better Cuba is possible."
Daisy Valera
For its diversity of opinions, for personal growth, for allowing the opening of a space for common people, to defend freedom of thought, Havana Times has opened a new path for expression. Though it still doesn't meet my expectations – given the few people who participate in the project here in Cuba, and because it doesn't receive the necessary support – I am willing to defend and help it expand, both internationally and nationally (even though it is currently written only in English and few people have access to the Internet in Cuba). For all this, I am Havana Times.
Dawn Gable
Since returning from Havana, I have strived to stay connected to Cuba and to continue facilitating communication between the people on the island and the people in my world- the English-speaking world. HT has provided me a concrete venue for doing just that. The thoughtful, open and creative work of the HT writers, photographers, and technical team can only have a positive effect.
I believe that peace is based on understanding and the source of understanding is communication. Thus, I am proud to lend my translation skills to Havana Times in its effort to scale the walls of doubt and misconception and weave a bridge of trust and familiarity.
Dimitri Prieto
My idea is to speak out about how it feels to live in Cuba, especially at this time of hopes and expectations for change. While these changes are not only occurring in Cuba, here they acquire a certain transmutation, a special refraction.
Almost since my high school days, I've tried to appreciate the way people experience their reality and accept or reject each new vibration. I never wrote even a paper diary account of all this, but years have passed and I now have a digital diary.
I thank HT for the opportunity to share my reflections and feelings with Internet users who read English. I'm aware of the thirst of English-speakers for news from Cuba, as well as the misunderstandings that routinely separate us. It's interesting to me to be able to contribute with accurate information and assessments, which I believe is the only way that there will be peace and good feelings between people.
Erasmo Calzadilla
Havana Times has become a part of my life in recent times. This digital newspaper pulled me from out of the cave in which I had secluded myself, with my books and PC, and forced me to look more closely at my reality. Let's say that I've learned how to value this reality more fairly. Before, I tended to kick and complain heedlessly, now I kick with a good bit more seriousness.
Havana Times has allowed me to meet and be around good people-strange and crazy folks-individuals quite similar to me; that is to say, it has made me feel a part of a family. And not only with those here in the country, but also with those supporting the initiative from afar, especially with those contributing via their helpful comments: Mark, Robert, Landis and others. At this point they have almost become old friends, and we always speak of them at our meetings.
Esteban Diaz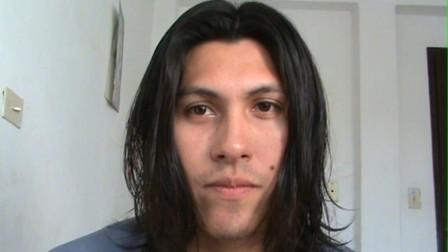 Havana Times is a site that has helped me to rethink daily, and with more objectivity, the society in which I live – its positive aspects and difficulties, as well as everything it lacks to become better. Through it I know that my points of view reach people who have opinions that are similar to or different from mine. With that interaction, we are able to understand ourselves better, as well as learn things that perhaps we didn't know.
Francisco Castro
On few occasions are we able to speak freely in public on our island, with all the sincerity in the world. I'm referring to a larger audience, not to the two or three people who might hear some bitter outburst or the grips of someone who has spent a great part of their time fighting against the curse of our society: the bureaucracy.
Very close to the meaning of freedom of speech is Havana Times, a magazine gestated here in Cuba, but for an English-speaking public. It is a good example of what the daily Cuban press should be.
I feel great pride to be a part of this honest cultural project, though a sense of impotence also pervades me, since there is no publication of this type for Cuban readers.
Irina Echarry
Ever since I was a little girl I would write down what was going on in my mind in a notebook, then I would hide so that nobody could read it. Now I'm sharing my experiences openly. Until Havana Times appeared I wrote fiction. I took aspects of reality and recreated them, disguising things a bit.
This site has given me the opportunity to learn that everything that happens to me, no matter how insignificant it may seem, can be of interest to other people. I can narrate my life and those of people I know. I can contribute new visions about my country-the real one-about which very little is spoken in other media sources.
Moreover, and especially, I can express myself without censorship, without fear, without concerns. For that reason I am writing for Havana Times, because it helps me to lighten the load. I feel less tension in my mind and in my soul.
Leonid Lopez
I believe in the therapeutic value of one expressing themself. I believe that one cannot escape language, so I want to set it free. I also want to free myself; that's why I've begun here. Havana Times is a small port from where the voyage of my voice commences.
For a long time I've needed to speak about what I live. Havana Times is not all dressed up to attend the fiesta of dissidence, nor is its attire that of the threadbare officialdom. I prefer to sin out of naiveté, or swim between two waters, than sink in the anger of the hidden tyrannies docked on the two extremes, at least until I find another safe harbor. I only hope some of my words make it to your ears.
Mavis Alvarez
To communicate with people from other places around the world through HT encourages and revitalizes me. It is, more than anything, an act of life. When I write in my diary, I open up to people and say I am here, I am Cuban and I have many things to say.
Moreover, I am glad to do it. I enjoy it when I write what I observe. I sit down and I think about my years, it's a daily routine that, like all day-to-day chores, is each human being's personal ordeal. HT is one of the settings in which I, as always, continue living the life that I chose to live-intensely and deeply.
Osmel Almaguer
This is a site for spontaneous, experiential and individual expression, which also includes objectivity in its news reporting. When I was told about this project, I immediately accepted it, because opportunities like this are scarce.
I don't know of a press outlet -at least not within revolutionary journalism in Cuba-that has grasped this concept of including "diaries" in their pages. For that reason I have found it very beneficial, professionally speaking.
HT has tremendous potential. It could make history. And if that happens, I wouldn't want to be a simple observer, but a very part of it.
Regina Cano
To live in Cuba, to be a Cuban, for me is awesome. Perhaps this sensation is shared by some of you in the country and society where you live? This is what makes me write this blog, because I love my country, and I have lived in it through the good times and bad.
Good and bad experiences always make the human life complete, especially in this era that has been built by us all-those who are not here and those who are still fighting to stay here.
The main thing is that, unfortunately and fortunately, when we recount the bad experiences, we reserve the best for ourselves. I'm speaking of balance, because one feels that somehow it makes things worthwhile. To talk about this island makes me feel that I am helping in something, and that I am helping others who, like me, are thinking of improving their lives.
Sheyla Hirshon
When I think about my humble role in HT, my first reaction is, frankly astonishment. Astonishment that I could sit in my little apartment receiving thoughts, news and impressions from far away, translate them and have them appear days later on a dynamic web page. It all seems a piece of wizardry. But aside from the amazement, it gives a kind of transcendence to my daily routine to be entrusted with the thoughts, perceptions and impressions of others. It has drawn me close to a series of people I have never met and for once I am forced to listen quietly, without judging, although many times I have wanted to lift a telephone receiver to continue the conversation.
Like so many people, I have long admired the audacity of Cuba, and its valiant effort to defy the northern bully and create a new social order. Reading and translating the articles has tempered this with a bit of realism; the voices in HT speak honestly of the daily joys, struggles and frustrations of those who live in a less than perfect community. By doing so, however, they draw us all into a dialogue about fairness, creativity, revolution, the exercise of power, family, religion and the very complicated business of building an equitable society on this troubled planet. Despite 47 years of embargo, sites like HT leap over the walls and bring us face to face with each other. I'm proud to have a part in it.
Veronica Fernandez
I am pleased to write for Havana Times because it is a completely atypical publication in terms of language, content and structure. This publication, as you will note, is generated in Cuba, is about Cuba and is for Cuba. In it appear reflections and points of view of the younger generation, as well as those of older adults and retirees.
For some time I was seeking and needing a publication to voice my generational concerns about aspects of daily life and experiences that merit reflection and that deserve to have an enduring and appropriate space. Havana Times is a place for debate, reflection, analysis, varied approaches and timely information. It speaks of Cuba with a wide and precise lens, but is also in search of solutions-from its supporters and friends.
Caridad
The image of a city is not captured in a day. It's a slow process of getting ever closer to its people's hopes, their desires, and their needs. If some word or action defines my work it is this search. Havana Times presents me the possibility to show that constant search for light, for reality, in landscapes, birds, and relations between people.
To be a photographer forces me to accumulate images in my mind and on a few disks. To share them with other people, to help others learn about the country in which I live, is a great opportunity. Cubans are spontaneous people, and so are my photographs. I will continue searching for the best for Havana Times.
To be continued…