Havana Weather (February 12-18)
Excellent weather with pleasant temperatures
Eduardo A. Fernández Díaz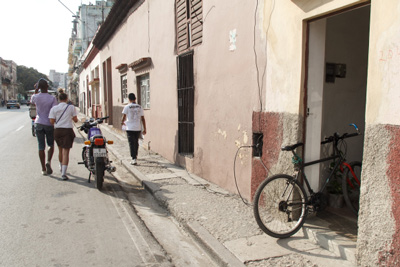 HAVANA TIMES — For this week-long period we will be under the influence of a high pressure system. In the western part of the country there will be a flow of cool and dry continental air coming from the United States. The days will be sunny with a rather low chance of rain.
From Sunday the winds come from east and be more humid. The high temperatures will be hovering around 24° C (75 F) until Monday, when they will rise gradually and the days will be partly cloudy.
The minimum temperatures during the week will be around 15° C (59° F).
The sea surface temperature will reach 25° C (77 F). There will be dangerous surf for small vessel until Monday.
Note: The weather on Valentine's Day on Saturday February 14 will be perfect for those who want to celebrate the date away from home.
Weekly forecast valid from Wednesday February 11
Thursday, February 12, max 25° C (77° F) min 17° C (62° F)
sunny
Friday, February 13, max 24° C (75° F) min 15° C (59° F)
sunny
Saturday February 14, max 24° C (75° F) min 14° C (57° F)
sunny
Sunday February 15, max 24° C (75° F) min 14° C (57° F)
sunny
Monday, February 16, max 24° C (75° F) min 15° C (59° F)
sunny
Tuesday, February 17, max 25° C (77° F) min 15° C (59° F)
Partly cloudy
Wednesday, February 1, max 26° C (79° F) min 17° C (62° F)
Partly cloudy