Havana Weather for April 19-25
Good weather
By Yanet Díaz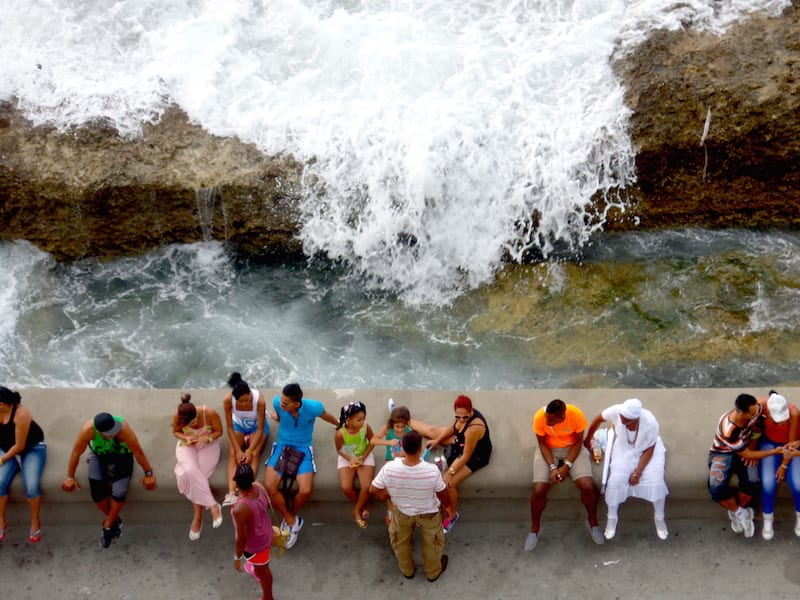 HAVANA TIMES – Expect days with isolated clouds and a low probability of showers and rains. The winds will be from the east, weak in the mornings and with speeds between 15 and 25 km/h in the afternoons.
The maximum temperatures will vary between 30 and 32° C (86 and 90 F) and the lows will be between 20 and 23° C (68 and 73 F). The sea surface temperature will remain at 26° C (79 F).
Meteorological conditions
The anticyclonic ridge that is imposed on Cuba and its adjacent seas will weaken gradually due to the proximity of a front that will be advancing on the Gulf of Mexico this Thursday, becoming stationary towards Friday. Good weather conditions will be maintained, with very isolated cloud cover and low probability of rain.
Weekly Forecast, valid from Wednesday, April 18
Thursday, April 19, max 30° C (86 F) min 20° C (68 F)
Partly cloudy
Friday, April 20, max 31° C (88 F) min 20 ° C (68 F)
Partly cloudy
Saturday, April 21, max 31° C (88 F) min 21° C (70 F)
Partly cloudy
Sunday, April 22, max 32° C (90 F) min 22° C (72 F)
Scattered showers
Monday, April 23, max 32° C (90 F) min 22° C (72 F)
Scattered showers
Tuesday, April 24, max 32° C (90 F) min 23° C (73 F)
Partly cloudy
Wednesday, April 25, max 32° C (90 F) min 23° C (73 F)
Partly cloudy