Havana Weather for April 3-9
Fair Weather
Eduardo A. Fernández Díaz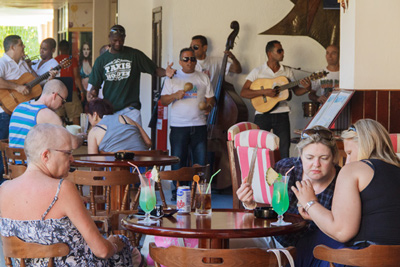 HAVANA TIMES – Starting Thursday through the weekend we will have good weather with sunny days, because we are under the influence of a continental migratory anticyclone.
Temperatures will be relatively high, but due to little moisture in the atmosphere, the feeling of heat will not be strenuous as on other occasions. Early mornings will be cool.
By Tuesday a new cold front is expected, causing some rain until Wednesday, with a drop in temperatures of 3-4° C. In short generally good weather for the seven day period.
The High temperature will average 30° C (86 F) and lows around 20° C (68 F).
Winds will blow from the east until Sunday with speeds between 30 and 35 km/h. With the arrival of the cold front on Tuesday the air will blow from the North.
The sea surface temperatures reach 26° C (79 F).
Weekly Forecast valid from Wednesday, April 2
Thursday, April 3 max 30° C (86 F) min 20° C (68 F)
sunny
Friday, April 4 max 30° C (86 F) min 19° C (66 F)
sunny
Saturday April 5 max 31° C (88 F) min 19° C (66 F)
sunny
Sunday April 6 max 31° C (88 F) min 20° C (68 F)
sunny
Monday, April 7 max 31° C (88 F) min 20° C (68 F)
Partly Cloudy
Tuesday April 8 max 28° C (82 F) min 21° C (70 F)
isolated showers
Wednesday April 9 max 27° C (81 F) min 19° C (66 F)
Showers