Havana Weather for April 30 – May 6
A little less heat, some rain
Eduardo Diaz Fernandez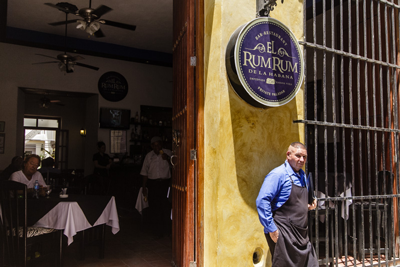 HAVANA TIMES – Until Monday we will be under the influence of a high pressure area located in the southern United States and moving eastward. Temperatures will drop slightly compared to last week, when it was very hot.
It will rain on Thursday April 30 and Friday May 1st. Next weekend the weather will be good and Sunday will be a sunny day. From Monday it will rain again, this time a product of the humdity coming from the western Caribbean Sea and the Gulf of Panama.
Highs will range around 30° C (86° F). The lows will remain stable around 24° C (75° F). The moisture content will cause a feeling of greater heat.
The winds will be weak from the North until Sunday May 3 when they begin to blow from the East.
The sea surface temperature will reach 28° C (32° F). There will be no danger for small boats.
Weekly Forecast valid from Wednesday April 29
Thursday, April 30 max 30 ° C (86 ° F) min 25 ° C (77 ° F)
Scattered showers
Friday, May 1 max 28 ° C (82 ° F) min 24 ° C (75 ° F)
Scattered showers
Saturday May 2 max 27 ° C (81 ° F) min 24 ° C (75 ° F)
Partly Cloudy
Sunday May 3 max 28 (82 ° F) ° C min 23 ° C (73 ° F)
Sunny
Monday, May 4 max 30 ° C (86 ° F) min 24 ° C (75 ° F)
Scattered showers
Tuesday, May 5 max 29 ° C (84 ° F) min 23 ° C (73 ° F)
Scattered showers
Wednesday, May 6 max 31 ° C (88 ° F) min 23 ° C (73 ° F)
Scattered showers