Havana Weather for December 19-25
Sunny until Tuesday, then some rain through Xmas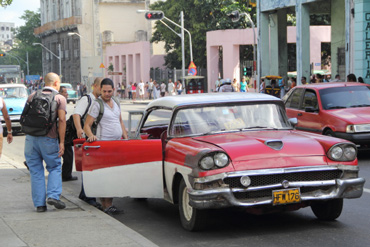 Eduardo A. Fernández Díaz
HAVANA TIMES — Until Tuesday we will have terrific weather. Days with few clouds or totally clear. Temperatures will be pleasant , still slightly above the norm for December. The humidity is relatively low so that the sensation of heat will be less.
The entry of a cold front is expected on Tuesday and with it some rain, but nothing to worry about , especially if you are sightseeing in Havana and are accustomed to winter storms in Europe or North America.
High temperatures will range around 27° C (80 F) and lows around 19° C (66 F).
The winds will be variable and weak.   The sea surface temperatures reach 26° C (79 F).
Weekly Forecast valid from Thursday December 19
Thursday December 19, max 27° C (81 F) min 21° C (70 F)
sunny
Friday December 20, max 27° C ( 81 F) min 20° C (68 F)
sunny
Saturday December 21, max 28° C ( 82 F) min 19° C ( 66 F)
sunny
Sunday December 22, max 29° C ( 84 F) min 19° C ( 66 F)
sunny
Monday December 23, max 29° C ( 84 F) min 20° C (68 F)
Partly Cloudy
Tuesday December 24, max 27° C ( 81 F) min 20° C (68 F)
isolated showers
Wednesday December 25, max 25° C (77 F) min 19° C ( 66 F)
Showers