Havana Weather for Jan. 30- Feb. 5
Mostly good weather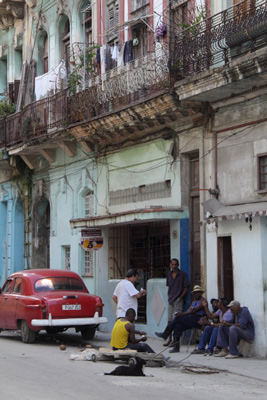 Eduardo A. Fernández Díaz
HAVANA TIMES — On Thursday and Friday in Havana we will have some light rain, caused by the cloudiness associated with the passage of a cold front weakened in its southernmost part. However the rest of the 7-day period we can expect good weather with sunny days and relatively mild temperatures. The weekend should be perfect for going to the beach or taking long walks.
February is similar to January in that any rainfall is usually associated with the passage of cold fronts over Cuban territory. February is expected to be slightly cooler.
The high temperatures during this 7-day period will range around 28° C (82 F) and lows around 17° C (63 F).
The winds will be weak. The sea surface temperature will reach 24° C (75 F).
Weekly Forecast valid from Wednesday January 29
Thursday January 30, max 27° C (81 F) min 18° C (64 F)
isolated showers
Friday January 31, max 27° C (81 F) min 18° C (64 F)
isolated showers
Saturday February 1, max 28° C (82 F) min 18° C (64 F)
sunny
Sunday February 2, max 28° C ( 82 F) min 16° C (61 F)
sunny
Monday February 3, max 29° C (84 F) min 16° C (61 F)
sunny
Tuesday February 4, max 28° C ( 82 F) min 16° C (61 F)
Partly Cloudy
Wednesday February 5, max 27° C (81 F) min 17° C (63 F)
Partly Cloudy