Havana Weather for January 18-24
Cool days in Havana
By Yanet Diaz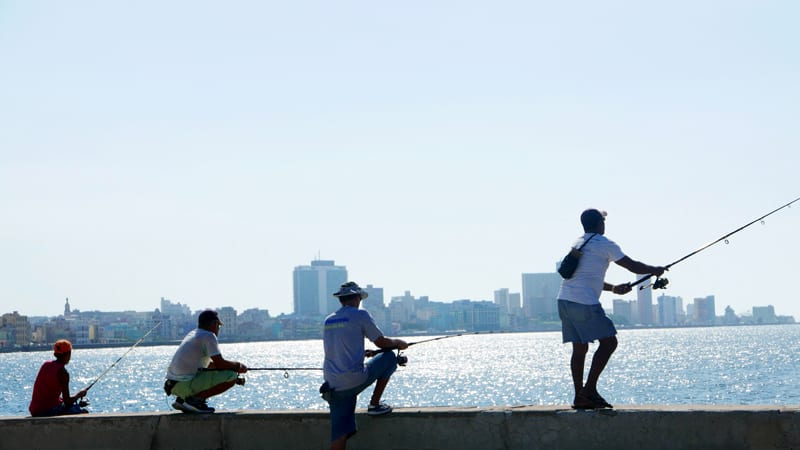 HAVANA TIMES – The days will remain cool with abundant cloudiness and some occasional and scattered showers. Winds will blow from the northeast, with speeds of up to 20 mph in the afternoons.
The maximum temperatures will be between 19 and 25°C (66 and 77 F), while in the early morning the lows will be between 16 and 20° C (61 and 68 F). The sea surface temperature will be 25° C (77 F).
Meteorological conditions:
After the passage of a cold front that extends from the Straits of Florida to the east of the Yucatan Peninsula, a surface of high pressure has been imposed on the western region of Cuba and its adjacent seas. It is registering an abundant cloudiness with rains in this area, with cold winds from the north, which have strong gusts. These winds will gradually weaken during the coming hours, and by the end of the week the flow from the east over the west of the island and the eastern Gulf of Mexico will be restored.
Weekly Forecast, valid from Wednesday, January 17
Thursday, January 18, max 20° C (68 F) min 17° C (63 F)
Scattered showers
Friday, January 19, max 19° C (66 F) min 16° C (61 F)
Partly cloudy
Saturday, January 20, max 21° C (70 F) min 18° C (64 F)
Partly cloudy
Sunday January 21, max 23° C (73 F) min 19° C (66 F)
Isolated showers
Monday, January 22, max 24° C (75 F) min 20° C (68 F)
Partly cloudy
Tuesday January 23, max 25° C (77 F) min 20° C (68 F)
Partly cloudy
Wednesday, January 24, max 25° C (77 F) min 20° C (68 F)
Partly cloudy