Havana Weather for July 9-15
Heat and little rain
By Yanet Diaz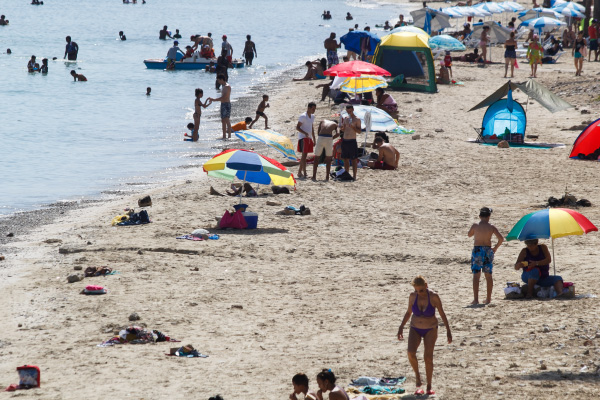 HAVANA TIMES — A high pressure system over Western Cuba and adjacent seas will bring atmospheric stability with weak winds from the east not exceeding 25 km/h. High temperatures and a low chance of rain are expected throughout the forecast period. The relative humidity will be between 55 and 65%.
Temperatures will be between 33 and 35° C (91 and 95 F), and the minimum will range around 25° C (77 F).
The sea surface temperature will be maintained at 29° C (84 F).
No tropical cyclone formation is expected for the next five days in the area including the Gulf of Mexico, Caribbean Sea and North Atlantic.
Weekly Forecast valid from Wednesday July 8
Thursday, July 9, max 33° C (91 F) min 25° C (77 F)
Partly Cloudy
Friday, July 10, max 33° C (91 F) min 25° C (77 F)
Partly cloudy, rain in the afternoon
Saturday July 11, max 34° C (93 F) min 25° C (77 F)
Partly Cloudy
Sunday July 12, max 34° C (93 F) min 25° C (77 F)
Scattered showers
Monday, July 13, max 34° C (93 F) min 25° C (77 F)
Scattered showers
Tuesday, July 14, max 34° C (93 F) min 26° C (79 F)
Partly Cloudy
Wednesday, July 15, max 34° C (93 F) min 26° C (79 F)
Partly Cloudy