Havana Weather for March 19-25
Sunny days, low chance of rain
Eduardo A. Fernández Díaz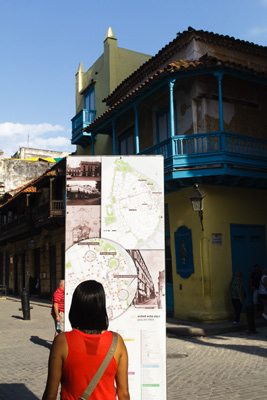 HAVANA TIMES – For this period the island will be under the influence of a high pressure area in the Gulf of Mexico producing a condition of atmospheric stability. The days will be sunny and the probability of rains quite low. Starting next Tuesday it will become partly cloudy in the afternoons due to heating and some isolated rain may occur. Early mornings will be pleasant.
The maximum temperature will range around 31° C (88° F) and the lows will range around 20° C (68° F).
The sea surface temperature will be around 26° C (79° F).
Weekly forecast valid from Wednesday March 18
Thursday, March 19, max 31° C (88° F) min 17° C (63° F)
Sunny
Friday, March 20, max 31° C (88° F) min 18° C (64° F)
Sunny
Saturday March 21, max 31° C (88° F) min 19° C (66° F)
Sunny
Sunday March 22, max 31° C (88° F) min 20° C (68° F)
Sunny
Monday, March 23, max 31° C (88° F) min 20° C (68° F)
Sunny
Tuesday, March 24, max 32° C (90° F) min 21 ° C (70° F)
Partly cloudy
Wednesday, March 25, max 32° C (90° F) min 22 ° C (72° F)
Partly cloudy