Havana Weather for Nov. 27- Dec.3
Good weather with pleasant temperatures
Eduardo A. Fernández Díaz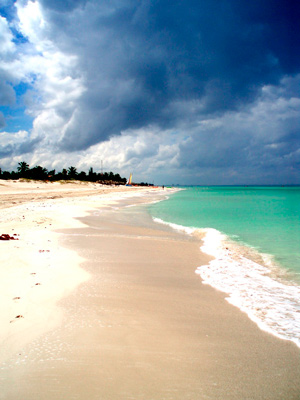 HAVANA TIMES – The dry season in Cuba, extends from November to April. Cold fronts are usually more frequent in December than November. For those Cubans who like the relatively cold weather this is an enjoyable time of year. The forecast center of the Cuban Meteorology Institute is predicting that this December will be slightly cooler with a total of rainfall near or above normal.
There will be sunny days and cool temperatures due to the passage of a cold front through the territory and the advection of dry and relatively cold air from the northwest until Sunday. At the end of this 7-day forecast another cold front is expected to reach the island.
The maximum temperature will be between 24° C (75° F) and 26° C (79° F). The lows will range around 15° C (59° F).
The sea surface temperatures reach 26° C (79 F).
Weekly Forecast valid from Wednesday November 26
Thursday, November 27, max 24° C (75° F) min 17° C (63° F)
sunny
Friday, November 28, max 23° C (73° F) min 15° C (59° F)
sunny
Saturday November 29, max 24° C (75° F) min 15° C (59° F)
sunny
Sunday November 30, max 24° C (75° F) min 15° C (59° F)
sunny
Monday, December 1, max 26° C (79° F) min 16 ° C (63° F)
Partly Cloudy
Tuesday, December 2, max 26° C (79° F) min 17 ° C (63° F)
Partly Cloudy
Wednesday, December 3, max 25° C (77° F) min 17 ° C (63° F)
scattered showers