Havana Weather for November 1-7
Slightly cooler days

By Yanet Díaz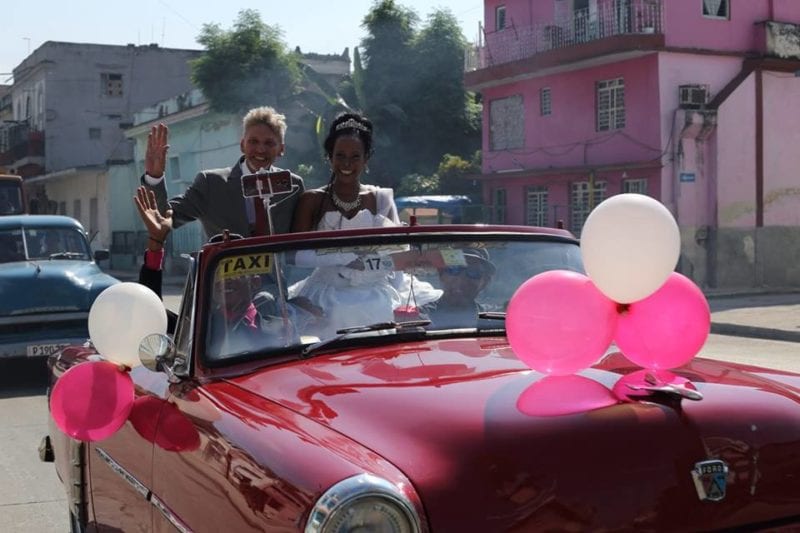 HAVANA TIMES – The days will be slightly cooler, with isolated cloud cover and some rains this weekend associated with the proximity of a cold front to the north of the island. The winds will be variable, slightly increasing in intensity during the weekend, with speeds of up to 25 or 30 km/h.
The high temperatures will be at 29 and 30° C (84 and 86 F), and the lows between 22 and 24° C (72 and 75 F). The sea surface temperature will be 28° C (82 F).
Meteorological conditions:
A high pressure of 1024 hPa centered on the coast of North Carolina extends its ridge to the Gulf of Mexico, causing isolated cloud cover over western Cuba and somewhat cool temperatures. A cold front will enter the Gulf of Mexico this Thursday, and will continue advancing towards the southeast, reaching the north western coast of the island by Saturday. The line of pre-frontal storms will generate showers, which may be intense in some locations, together with an increase in the intensity of the winds from the north.
For the Caribbean Sea, the Gulf of Mexico and the tropical Atlantic, no tropical cyclone formation is expected during the next 5 days.
Weekly forecast, valid from Wednesday, October 31
Thursday, November 1, max 29° C (84 F) min 22° C (72 F)
Partly cloudy
Friday November 2, max 29° C (84 F) min 23° C (73 F)
Isolated showers
Saturday November 3, max 29° C (84 F) min 23° C (73 F)
Isolated showers
Sunday November 4, max 29° C (84 F) min 23° C (73 F)
Isolated showers
Monday, November 5, max 30° C (86 F) min 23° C (73 F)
Partly cloudy
Tuesday November 6, max 30° C (86 F) min 23° C (73 F)
Partly cloudy
Wednesday, November 7, max 30° C (86 F) min 24° C (75 F)
Partly cloudy