Havana Weather for Oct. 11-17
Showers and rains in the capital
By Yanet Díaz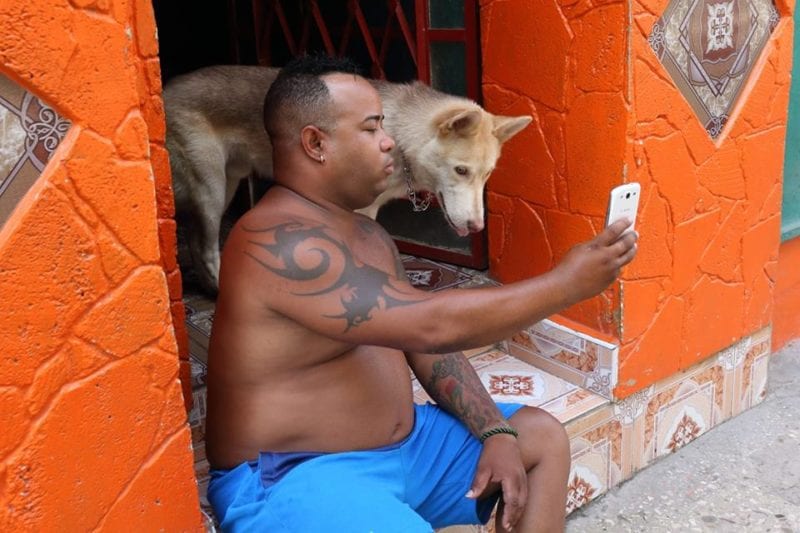 HAVANA TIMES – The favorable conditions for the occurrence of isolated showers in the capital are predicted to continue, especially in the afternoons, which may be intense in some localities. The winds will be variable, with speeds between 15 and 25 km/h. The high temperatures will oscillate between 30 and 31° C (86 and 88 F), while the lows will be close to 25° C (77 F). The sea surface temperature will remain at 29° C (84 F).
Meteorological conditions
During the afternoon on Wednesday some bands of cloudy and rain associated with Hurricane Michael were still affecting the western region of the island. As this hurricane moves northeastward over the United States, the influence of these convective bands will decrease.
Meanwhile tropical storm Nadine is located in the eastern tropical Atlantic, moving northwest at a speed of 12 km/h, and with maximum sustained winds of 102 km/h. Forecasts indicate that Nadine will be weakening in the next 24 to 48 hours, until its dissipation this weekend.
Another hurricane, Leslie, located in the central Atlantic, is moving to the southwest, so it does not currently represent a threat to the Caribbean.
In the central western Caribbean, an atmospheric disturbance associated with low pressures presents probabilities of tropical development. As it moves slowly towards the west-northwest the atmospheric conditions will favor its development, being able to become a tropical depression towards the beginning of next week.
For the North Atlantic, the Caribbean Sea and the Gulf of Mexico, the probability of tropical cyclone formation will be approximately 50% for the next 5 days.
Weekly Forecast, valid from Wednesday, October 10
Thursday October 11, max 30° C (86 F) min 25° C (77 F)
Showers
Friday, October 12, max 31° C (88 F) min 25° C (77 F)
Showers
Saturday October 13, max 31° C (88 F) min 25° C (77 F)
Showers
Sunday, October 14, max 31° C (88 F) min 25° C (77 F)
Showers in the afternoon
Monday, October 15, max 31° C (88 F) min 25° C (77 F)
Showers in the afternoon
Tuesday October 16, max 31° C (88 F) min 25° C (77 F)
Showers in the afternoon
Wednesday October 17, max 31° C (88 F) min 25° C (77 F)
Showers in the afternoon