Havana Weather for Sept. 17-23
Warm, cloudy and rainy
By Yanet Diaz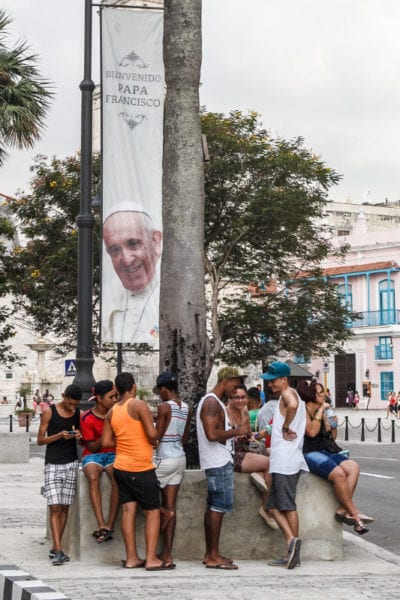 HAVANA TIMES – The week will see predominantly warm cloudy days with rains expected through Saturday. Tropical Atlantic Tropical Depression 9 of the current hurricane season is moving north and is not expected to vary in intensity in the coming hours. Its projected path at this point does not include the Caribbean.
Winds will be variable and weak, with speeds between 10 and 20 km/h. Temperatures will range between 32 and 34° C (90 and 93 F), while the minimum will be between 22 and 24° C (72 and 75 F).
The sea surface temperature is 30° C (86 F).
Weekly Forecast valid from Wednesday September 16
Thursday, September 17, max 32 ° C (90 F) min 25 ° C (77 F)
Showers
Friday, September 18, max 32° C (90 F) min 24° C (75 F)
Isolated showers
Saturday, September 19. max 33° C (91 F) min 24° C (75 F)
Isolated showers
Sunday, September 20, max 33° C (91 F) min 24° C (75 F)
Partly cloudy, rain in the afternoon
Monday, September 21, max 33° C (91 F) min 2 ° C (75 F)
Partly cloudy, rain in the afternoon
Tuesday, September 22, max 33° C (91 F) min 25° C (77 F)
Partly cloudy
Wednesday, September 23. max 33° C (91 F) min 25° C (77 F)
Partly cloudy