Havana Weather for Sept. 3-9
Light winds and some rain in the afternoon
By Yanet Diaz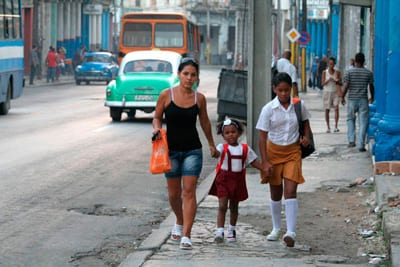 HAVANA TIMES — The main weather system in the eastern Atlantic is Tropical Storm Fred, which is located approximately 950 km west-northwest of the Cape Verde Islands and moving westward at a speed of 17 km/h. This system is forecast to weaken in the coming hours, so it poses no danger for Cuba and the Caribbean.
In general, western Cuba and the adjacent seas will have light winds between 10 and 15 km/h blowing from the East-Southeast. The occurrence of isolated afternoon showers are expected due to daytime heating and local factors. The relative humidity will range between 55 and 65%. The high temperature will be between 33 and 34° C (91 and 93 F) and the lows will range around 24° C (75).
The sea surface temperature will be stable at 30° C (86 F).
Weekly Forecast valid from Wednesday September 2
Thursday September 3 max 33° C (91 F) min 25° C (77 F)
Partly cloudy, rain in the afternoon
Friday, September 4, max 33° C (91 F) min 25° C (77 F)
Partly cloudy, rain in the afternoon
Saturday September 5, max 33° C (91 F) min 24° C (75 F)
Partly cloudy, rain in the afternoon
Sunday September 6, max 33° C (91 F) min 24° C (75 F)
Partly cloudy, rain in the afternoon
Monday, September 7, max 33° C (91 F) min 24° C (75 F)
Scattered showers
Tuesday, September 8, max 33° C (91 F) min 24° C (75 F)
Scattered showers
Wednesday, September 9, max 33° C (91 F) min 24° C (75 F)
Partly cloudy, rain in the afternoon