Havana Weather for Sept. 7-13
As Hurricane Irma approaches
By Yanet Diaz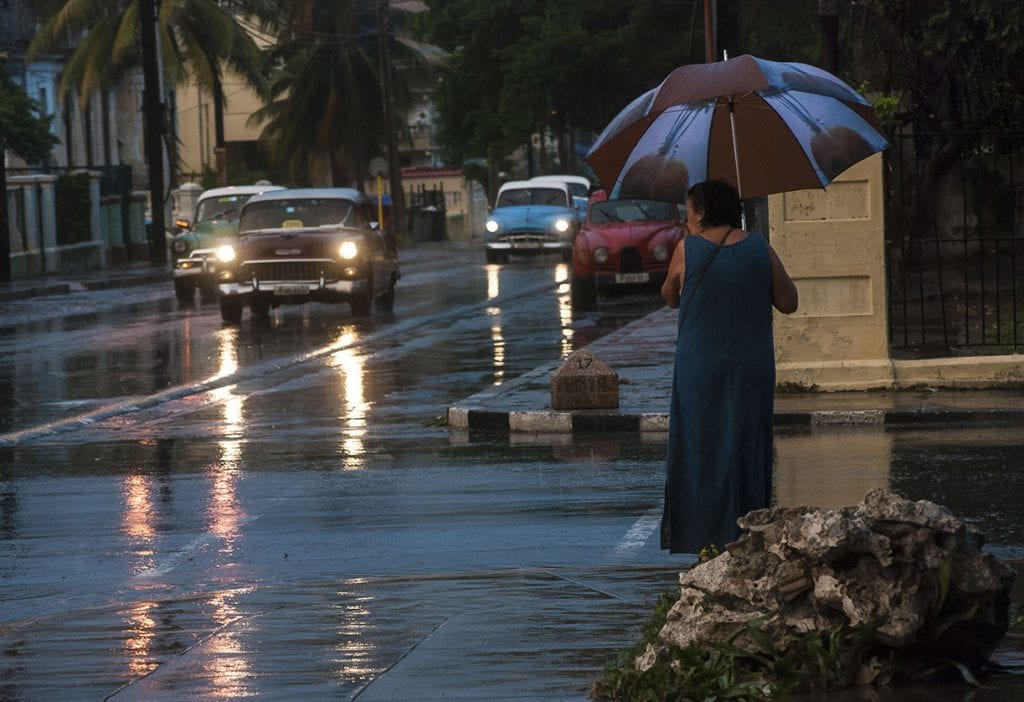 HAVANA TIMES – With Hurricane Irma potentially a couple days away from Eastern Cuba, it is advisable to remain alert and informed. During the next few days, the probability of isolated and scattered rains in the capital will remain high, and occasional storms may be perceived.
The winds will be from the east and the northeast, with speeds lower than 25 km/h. The maximum temperatures will be between 30 and 32° C (86 and 91 F) and minimum temperatures will be between 22 and 25° C (72 and 77 F). The sea surface temperature will be 31° C (88 F).
Meteorological conditions:
Hurricane Irma is an intense maximum category 5 cyclone on the Saffir-Simpson scale. Irma is moving west-northwest at a speed of 16 mph (26 km/h) with a minimum central pressure of 914 millibars. The storms packs sustained maximum winds of 185 mph (295 km/h) with upper gusts up to 360 km/h. This hurricane has a well-defined eye and wide bands of convective clouds and intense precipitation, and is forecast to pass through the Caribbean very close to the Greater Antilles (Puerto Rico, Dominican Republic, Haiti, Jamaica, the Cayman Islands and Cuba), so it is recommended to pay attention and follow up on this system.
Further east is hurricane Jose about three days east of the Eastern Caribbean. It currently has maximum sustained winds of 120 km/h. Its predicted course presents a danger to some of the islands of the northern Arc of the Antilles, the same ones struck by Irma.
Also southwest of the Gulf of Mexico, Hurricane Katia is moving slowly east-southeast, with an estimated pressure of 992 millibars and maximum sustained winds of 75 mph (120 km/h). Due to the favorable conditions in the upper atmosphere and the high surface temperature of the sea in the gulf, this storm is forecast to intensify gradually.
In the rest of the area prevails an anticyclonic flow of the wind in the height and cloudiness in several layers of the atmosphere, reason why rains and isolated and occasional storms will be probable during the next days in the west of Cuba.
Weekly forecast, valid from Wednesday, September 6
Thursday September 7, max 32° C (90 F) min 25° C (77 F)
Showers
Friday September 8, max 32° C (90 F) min 24° C (75 F)
Scattered Showers
Saturday September 9, max 32° C (90 F) min 24° C (75 F)
Scattered Showers
Sunday September 10, to 30° C (86 F) min 22° C (72 F)
Rain showers
Monday, September 11, max 30° C (86 F) min 22° C (72 F)
Rain showers
Tuesday, September 12, max 30° C (86 F) min 22° C (72 F)
Scattered Showers
Wednesday, September 13, max 31° C (88 F) min 22° C (72 F)
Isolated showers