Havana Weather (Jan. 15-21)
Some rain through Sunday, then sunny

Eduardo A. Fernández Díaz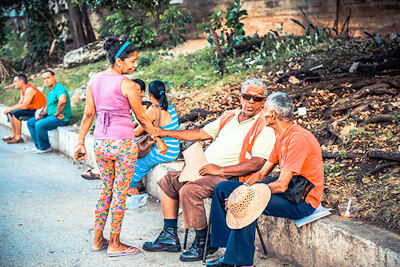 HAVANA TIMES – There will be some scattered rain in the city through Sunday due to the passing of weak cold front and also humid winds from the north. Starting Monday there will be sunny days. The maximum temperature will be slightly higher than last week, especially Thursday and Friday.
High temperatures will reach 29° C (84° F), dropping to 25° C (77° F) for the final three days of the period. Early mornings will be cool. Summary: Some rain until Sunday and then sun, temperatures on the pleasant.
The maximum temperature will reach 29 ° C (84° F) over the weekend. The Lows will range between 21° C (70° F) and 19° C (66° F) at the end of term.
The sea surface temperature will reach 24° C (75° F). The winds will be weak.

Weekly Forecast valid from Wednesday January 14
Thursday, January 15, max 27° C (81° F) min 22° C (72° F)
scattered showers
Friday, January 16, max 28°C (82 °F) min 21°C (70° F)
scattered showers
Saturday January 17, max 29° C (84° F) min 21° C (70° F)
scattered showers
Sunday January 18, max 29° C (84° F) min 22° C (72° F)
scattered showers
Monday, January 19, max 25° C (77° F) min 21° C (70° F)
sunny
Tuesday, January 20, max 25° C (77° F) min 19° C (66° F)
sunny
Wednesday, January 21, max 25° C (77° F) min 19° C (66° F)
sunny