Host Norway Stays Silent on Status of Venezuelan Crisis Talks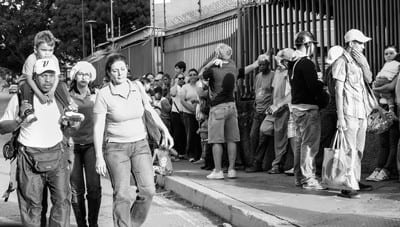 HAVANA TIMES – Representatives of Venezuela's government and opposition were meeting in Norway on Wednesday, but details of the discussions remained under wraps.
Norway's Foreign Ministry announced at the weekend that Oslo was hosting a meeting, but a ministry spokeswoman on Wednesday declined to comment on the talks or who was participating.
Venezuela has experienced a massive economic and political crisis under President Nicolas Maduro, who won a second term in an election boycotted by most of the opposition a year ago.
The dire situation has pushed more than 3 million Venezuelans to leave the country amid hyperinflation and goods shortages.
Norway hosted a meeting of Venezuelan government and opposition delegates in mid-May. After that session, Venezuela's US-backed opposition leader Juan Guaido downplayed the importance of the visit by his envoys to Norway.
Spanish online news site ALnavio reported Tuesday that Guaido's representatives in Oslo have called for fresh elections and a transitional government, Norwegian broadcaster NRK said.
The US State Department, meanwhile, said "the only thing to negotiate with Nicolas Maduro is the conditions of his departure."
Dozens of countries, including the United States, have recognized Guaido as Venezuela's interim president. Norway has not.